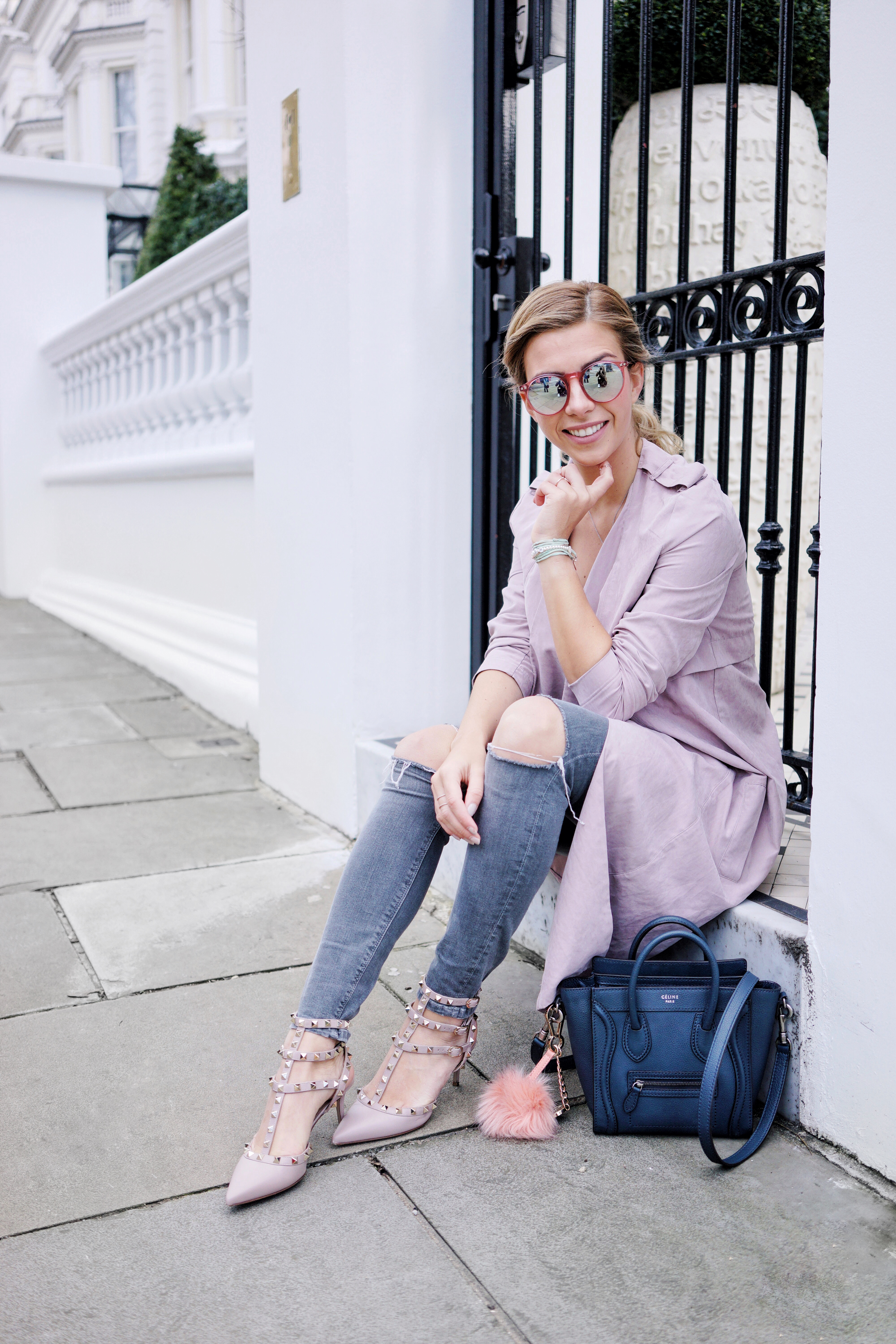 London – what a beautiful city! At least parts of it, such as the noble district Holland Park, where important politicians and celebrities such as the Beckhams live. Before I begin talking about my new favorite part of London, I should maybe start by telling you, what Xenia and I did in the British capital in the first place and why we spontaneously extended our litte trip by two more days.
Remember that X and I spent two months in Los Angeles end of last year? Well back then we were reaching out to some new PR agencies and one of them turned out to be based in London, where we just got an invitation from The Melita London to spend a few nights in their hotel. Thats when X and I decided to go to London Fashion Week in February.
Although, I've already been to over 40 countries and to many exotic places, I sometimes forget how beautiful Europe and cities close by are! The first (and last) time that I've been to London, was in 2009 when I did a class trip with my English Major in High School. I already loved the British capital back then, but I didn't have much money to really enjoy all the beautiful spots and go out to dinner and bars. So this time I actually got to experience another side of London and fell in love with the district Holland Park. A good friend of mine, Tatjana, lives there at the moment, so we took some amazing pictures in one of the most beautiful streets I've ever seen 🙂
Throughout the first two days in London, X and I had tons of meetings and on our last day we met up with Tatjana and Maja, to enjoy the sunny weather in London and take some fun girl-friendship-pictures in Holland Park. When we were at one of our favorite restaurants in Soho called Roka, the girls convinced us to stay two days longer and so we did! Good thing, X and I are both extremely spontaneous and love traveling! We found a new (even better) hotel (The Park Royal) and spent two more days with the girls in this beautiful city called London! We had so much fun and I'll post the rest of our pictures very soon! Also, we shot some of the best pictures for our instagram profiles and I got so motivated again to post more on instagram and love my feed right now 🙂 So make sure to check the pictures and get some great inspiration for your next London trip! Todays pictures were taken at Holland Park by Rebecca Botin and there are more (friendship) pictures to come soon!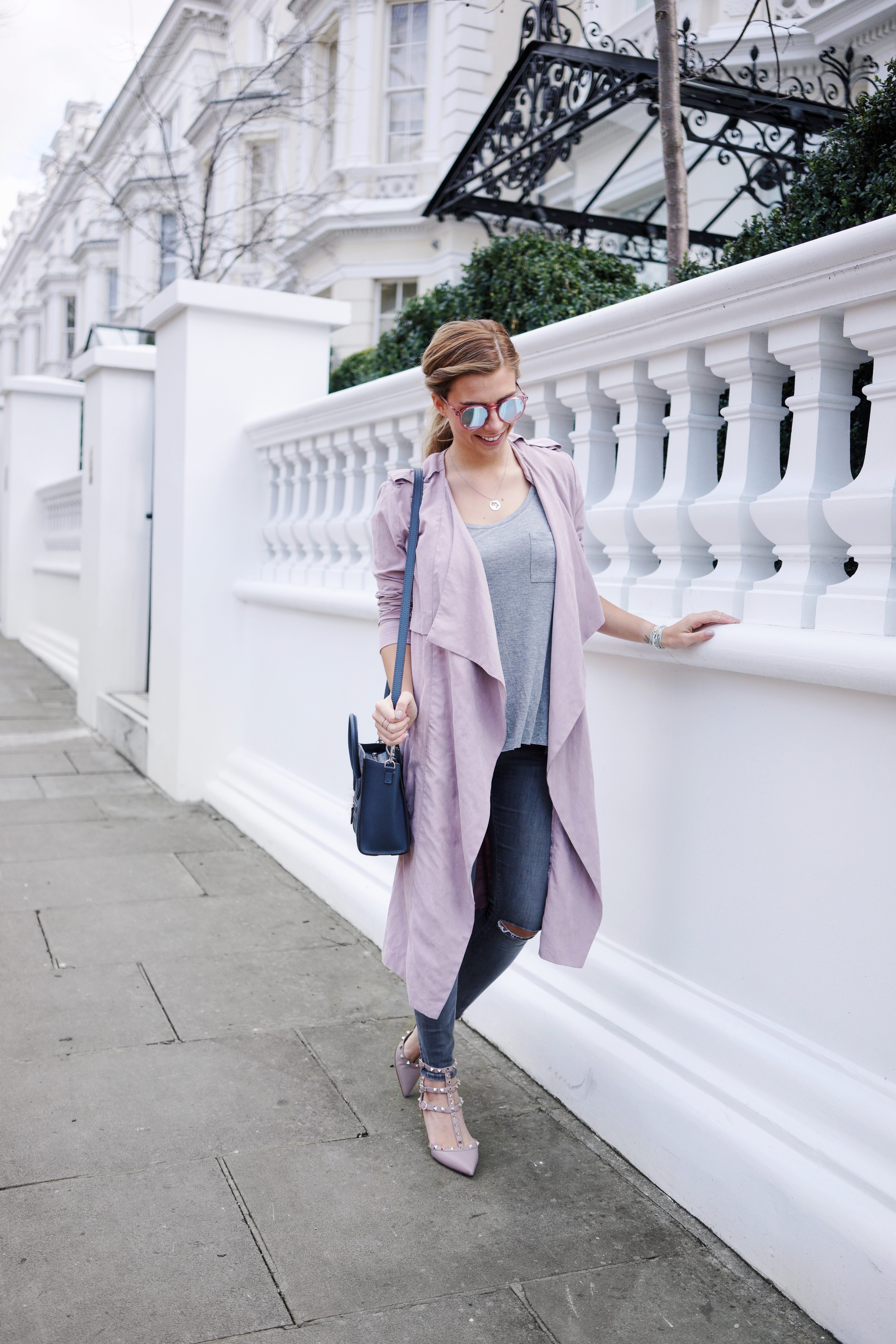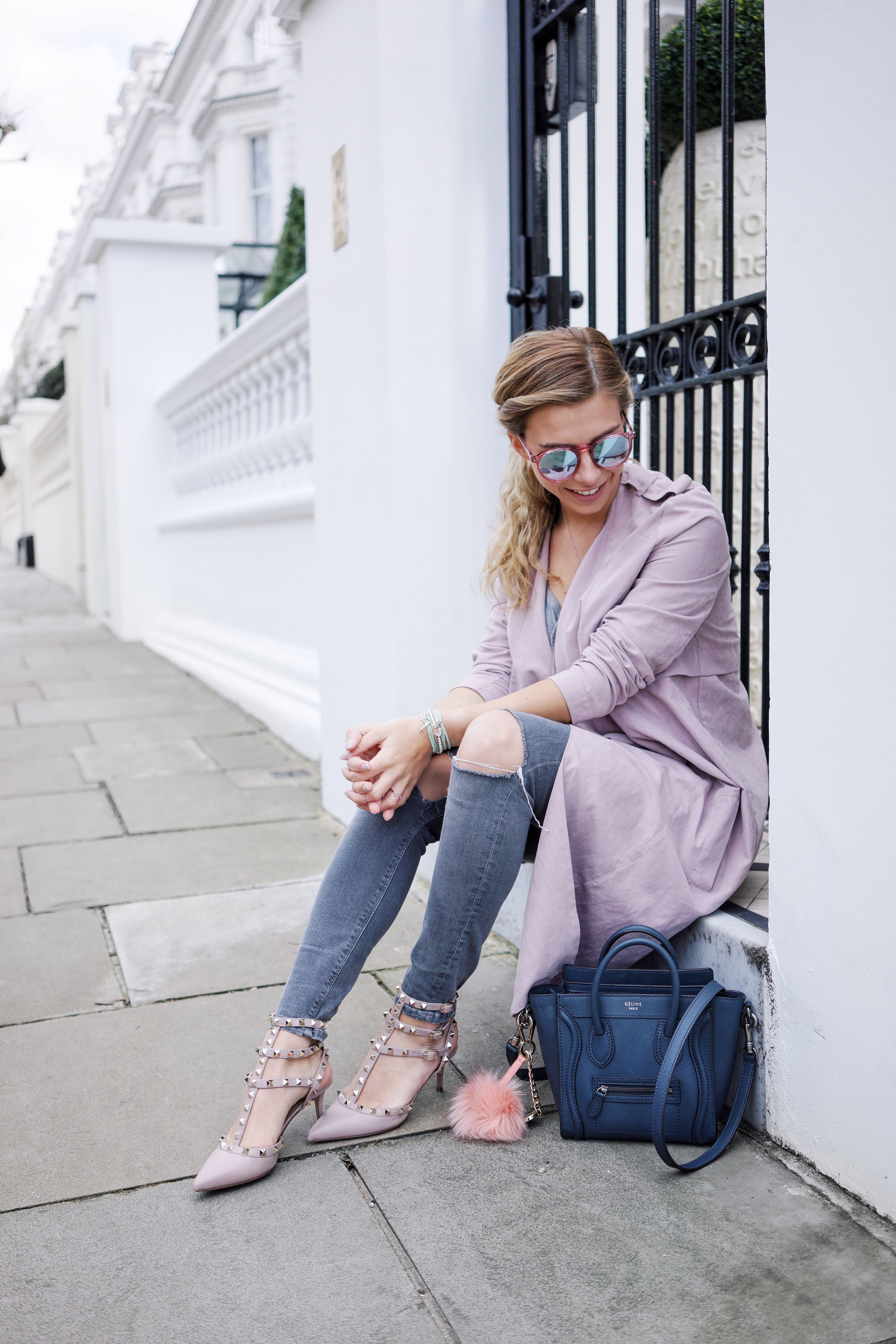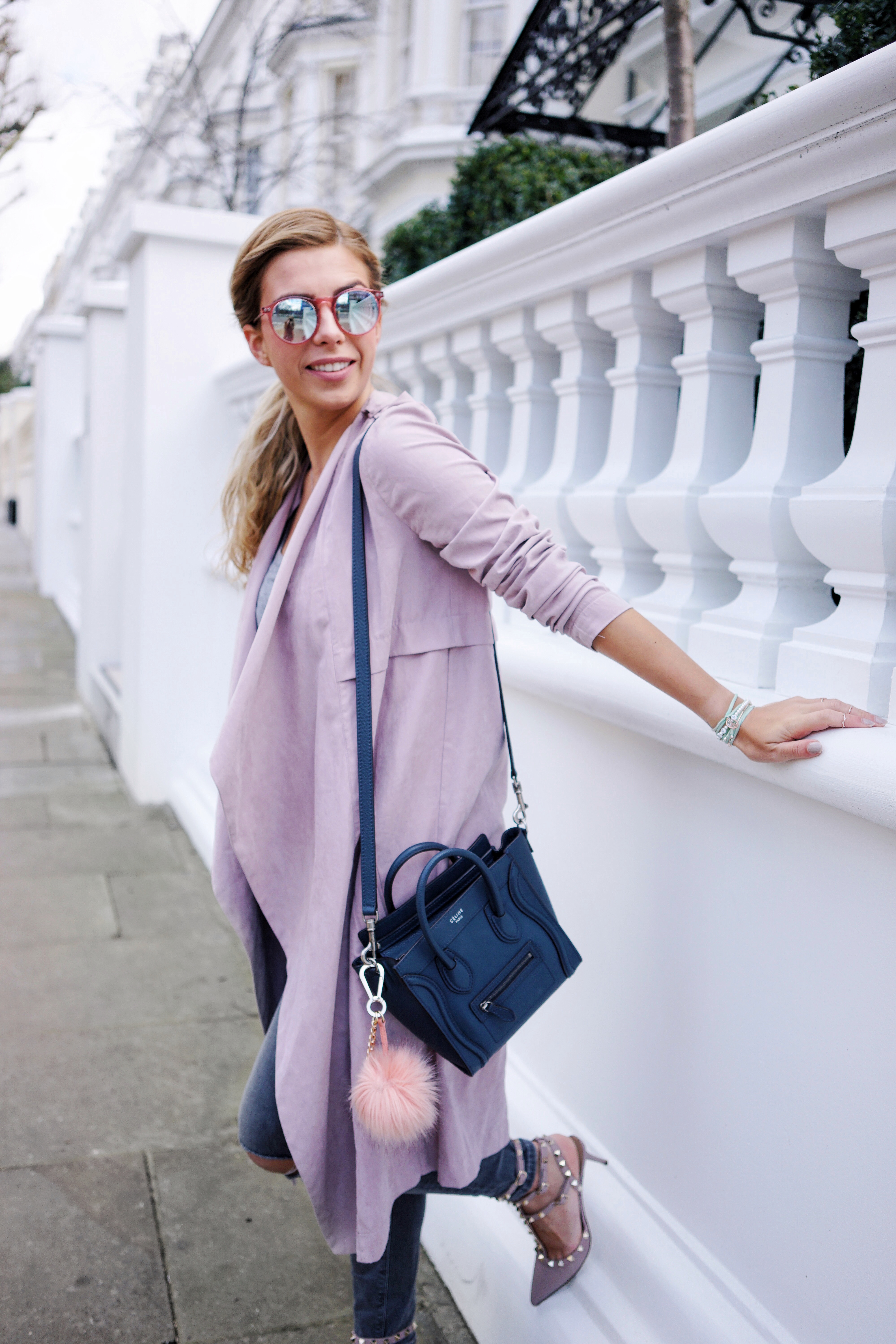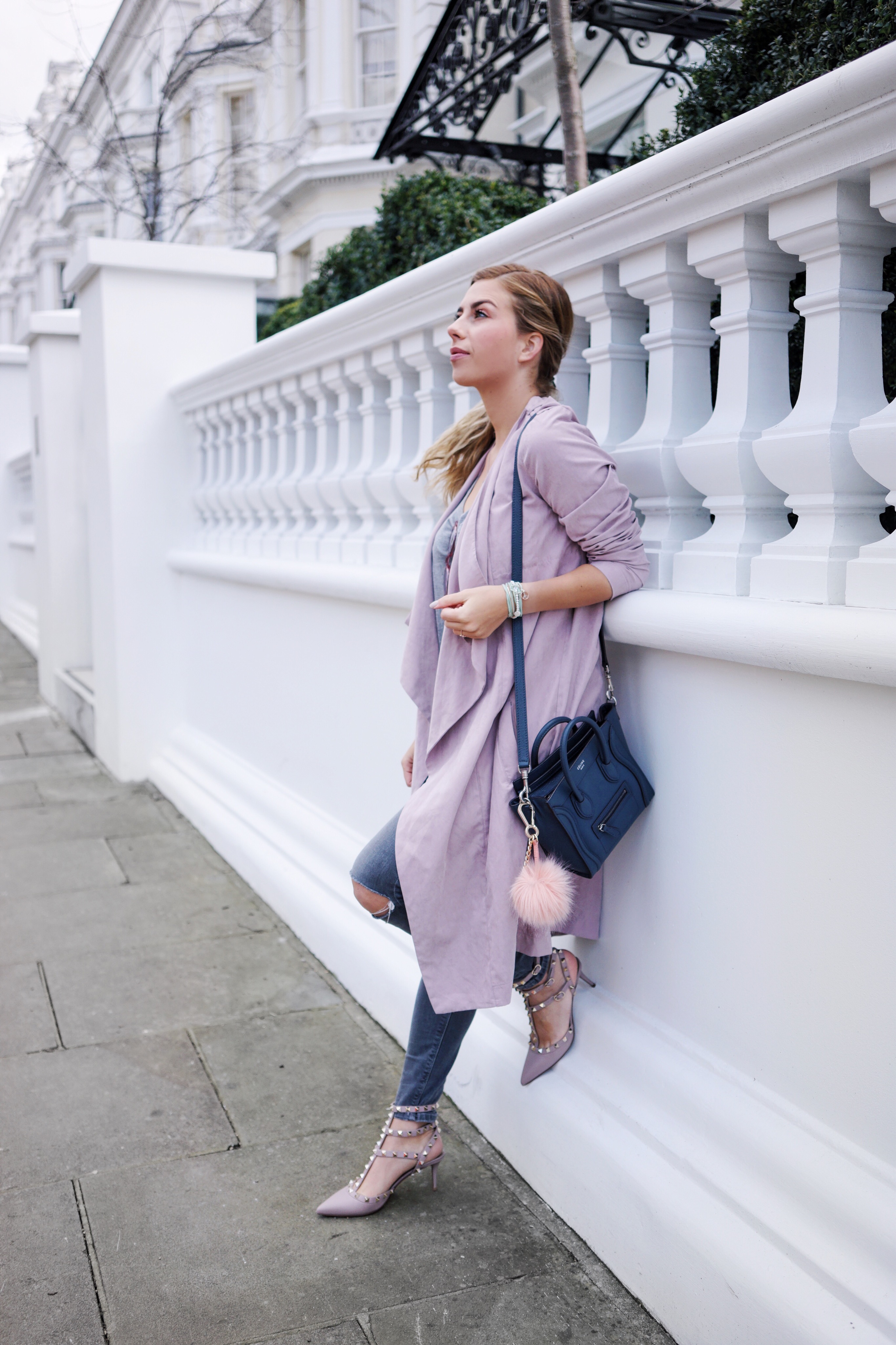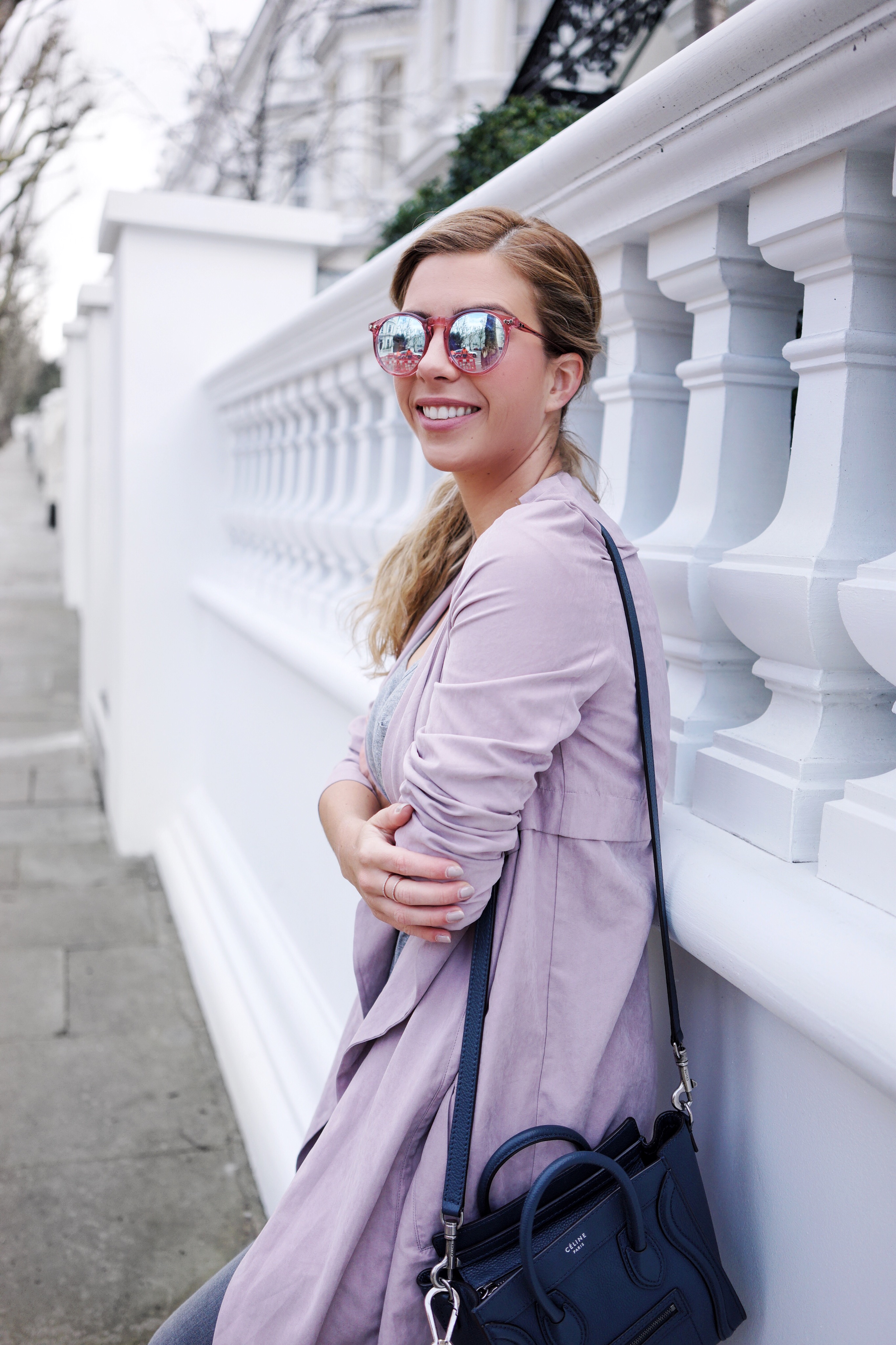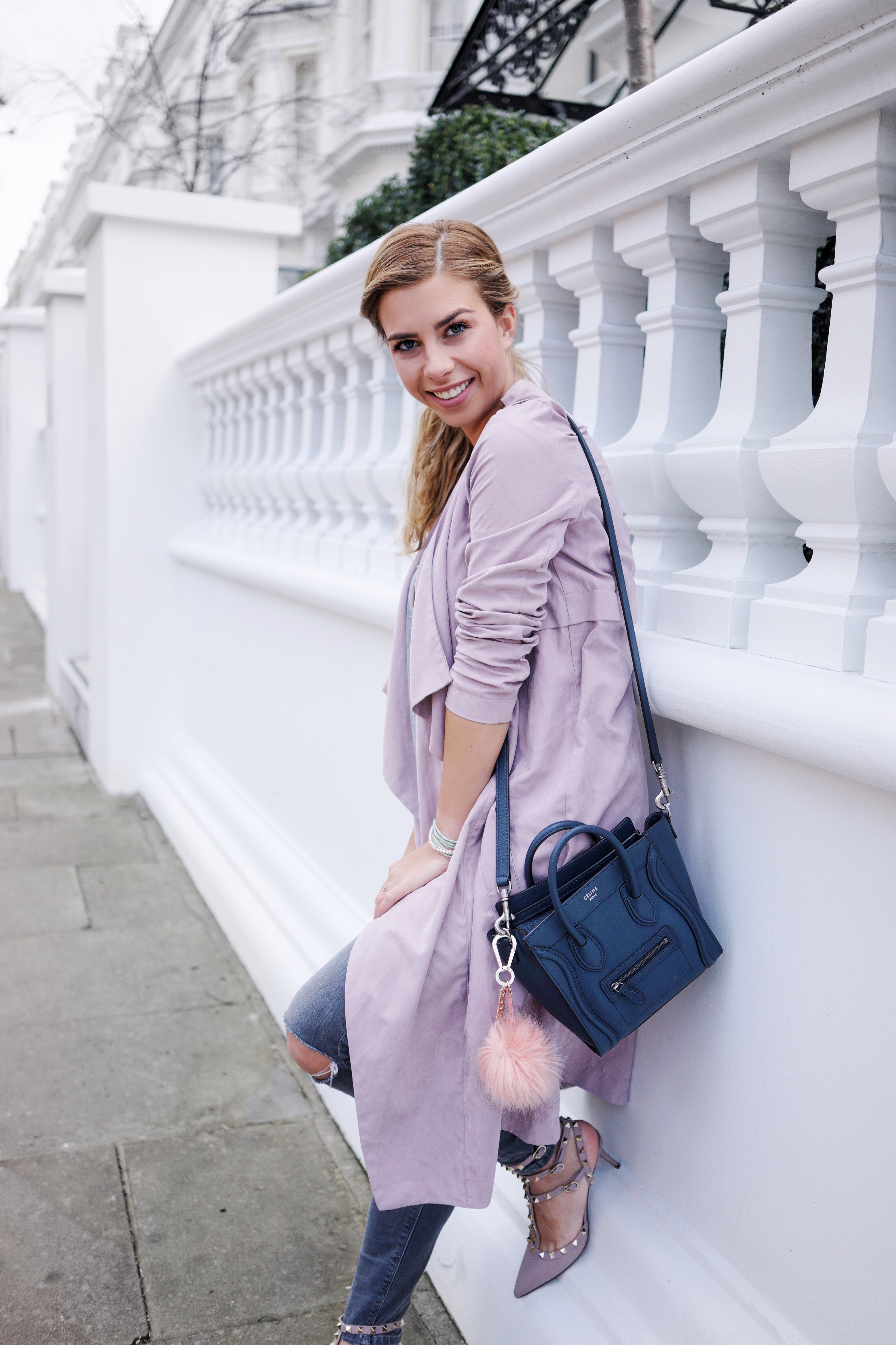 Outfit Details:
pink coat: Missguided (old), similar coat
grey t-shirt: Forever 21, similar shirt
grey ripped jeans: Topshop (my favorite jeans!)
 nude shoes: Valentino (best buy last year)
mirrored sun glasses: Wildfox
blue nano bag: Céline, cheaper version
necklace: Luísa Lión
Shop my Look: