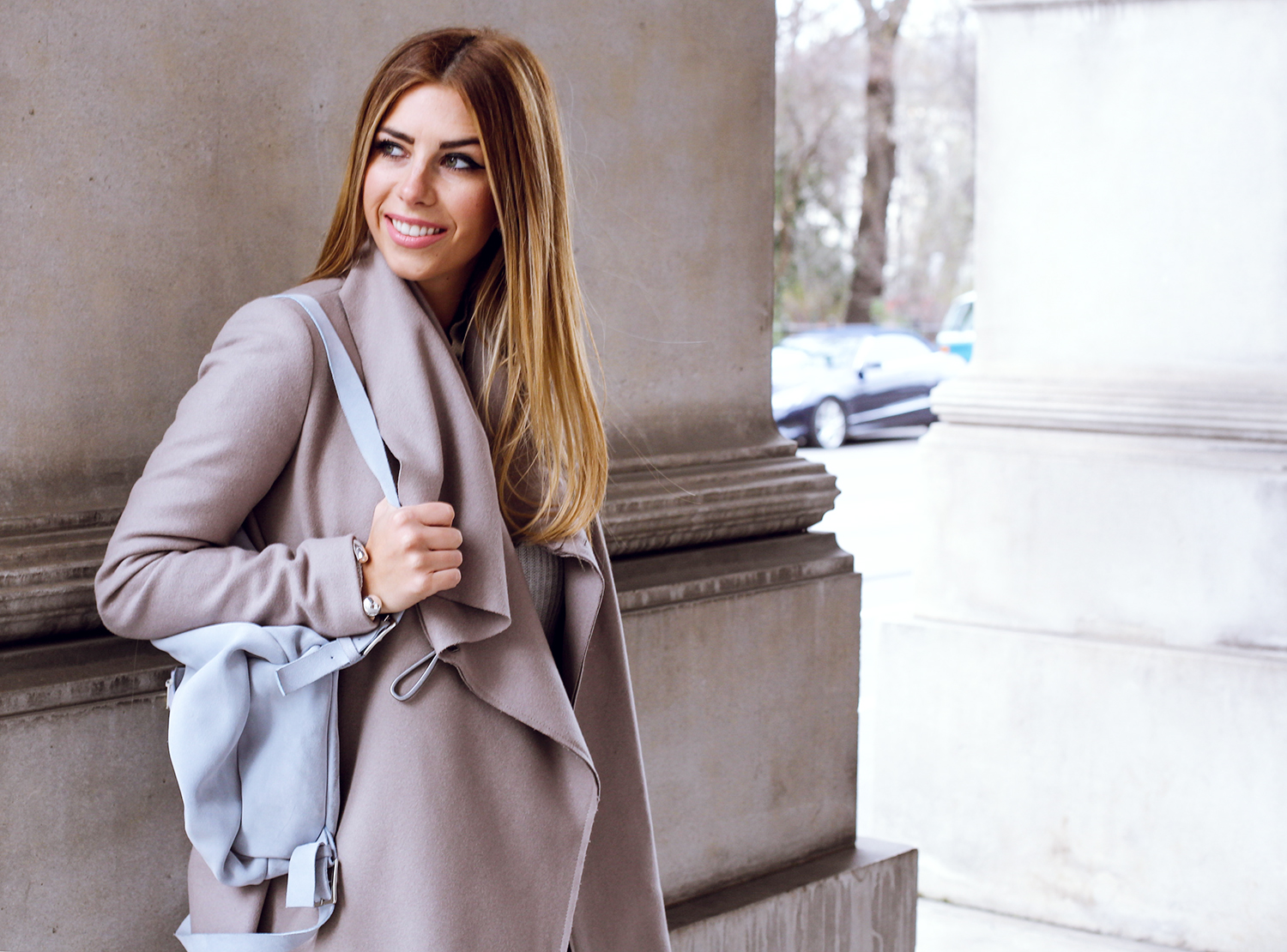 I have to admit, that I usually get the best blog pictures, if I shoot with my friends Julia or Alina (who both live in Vienna). For some reason, they just know exactly what detail shots I want and I've been working with them for such a long time now, so I just feel super comfortable with them. The picture above is probably one of my new favorite blog pictures, because I like the colors (forever a pastel lover) and my pose 😉 Most importantly, though, the quality of these pictures is just way better than my usual ones, because Julia uses the Canon 6D with the 50 mm 1.4 lense (the lense pretty much all bloggers use). I normalle take pictures with my Canon 70D, which is also an amazing camera, especially good for filming, but it just doesn't work that well with the 1.4 lense.
Today I'm already leaving Vienna again for Berlin, Hamburg and lots of other places and exciting projects the next few weeks, but I'll tell you more about that tomorrow! Today's coat is the one you've been asking me on snapchat about – its the City Monument Coat from All Saints. I got it last year during Black Friday Sale in Los Angeles at All Saints and am loving it more than ever. It's such a classic piece and you can actually wear it different ways.
The baby blue backpack I'm wearing is brand new and I got it made by the Newcomer Designer Studio Dai (three girls who make everything on order and who produce everything in Germany and individually). You can choose your favorite color and a few more details. I love this Studio Dai backpack, because its so simple and elegant without any fancy details. I also really enjoy giving new small brands and labels an opportunity to get more exposure and Studio Dai is definitely worth checking it out.
The grey sweater I'm wearing is new too and from Missguided (as well as my pinkish off-shoulder-sweater from this instagram picture). The ripped blue jeans are also new and I got them from Tatjana in London and love them already, because their from my favorite jeans brans: Topshop. The open high heels are from Forever 21, but almost a year old – I did, however, find similar ones on asos. The two toned bangle I'm wearing is new, too, and I bought it in London at & Other Stories (they still have it online!).
I wish you guys a wonderful Sunday and hope you are taking some time off to relax and enjoy! I watched the documentary 'Happy' yesterday on Netflix and can only recommend it, in case you don't know what to do 😉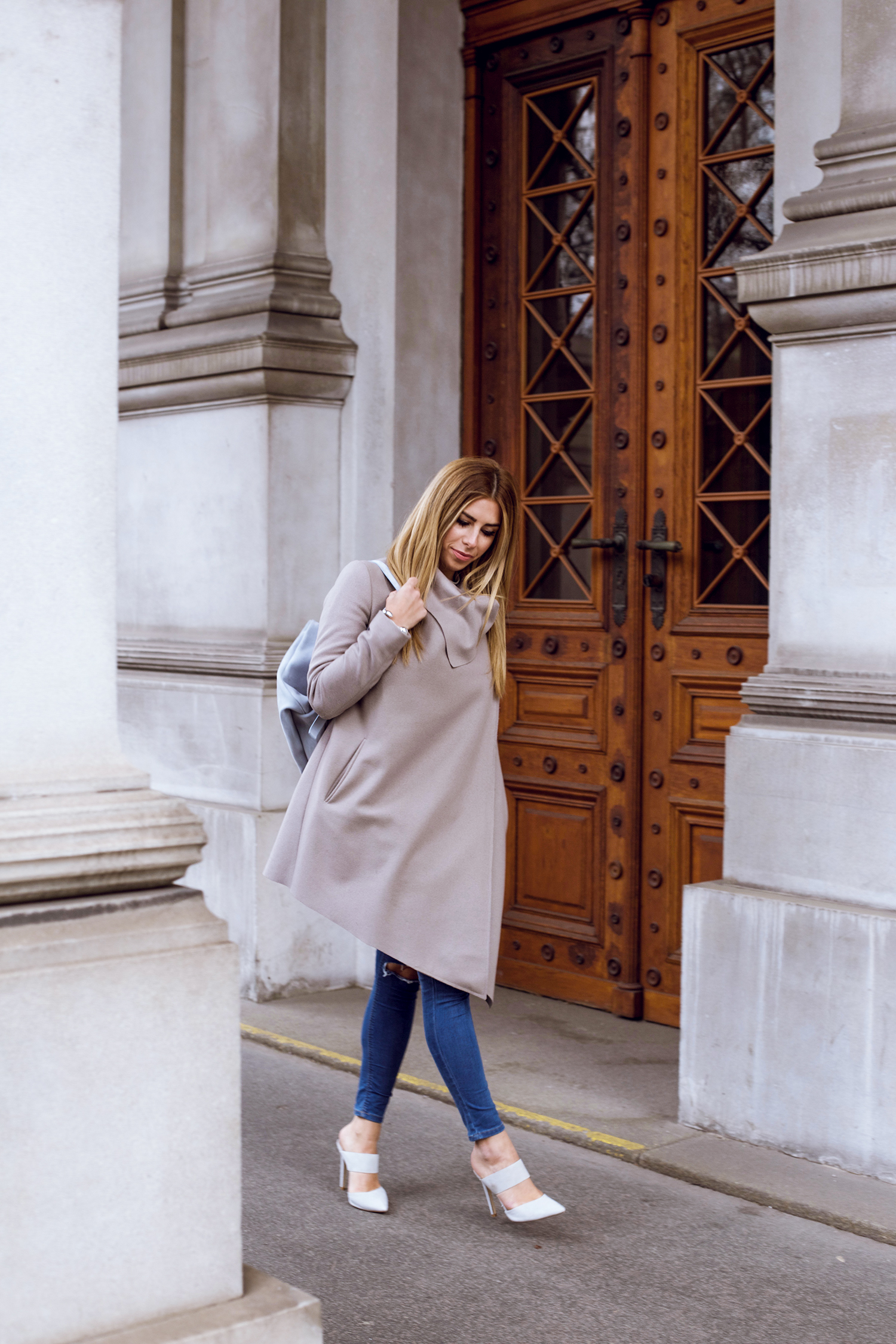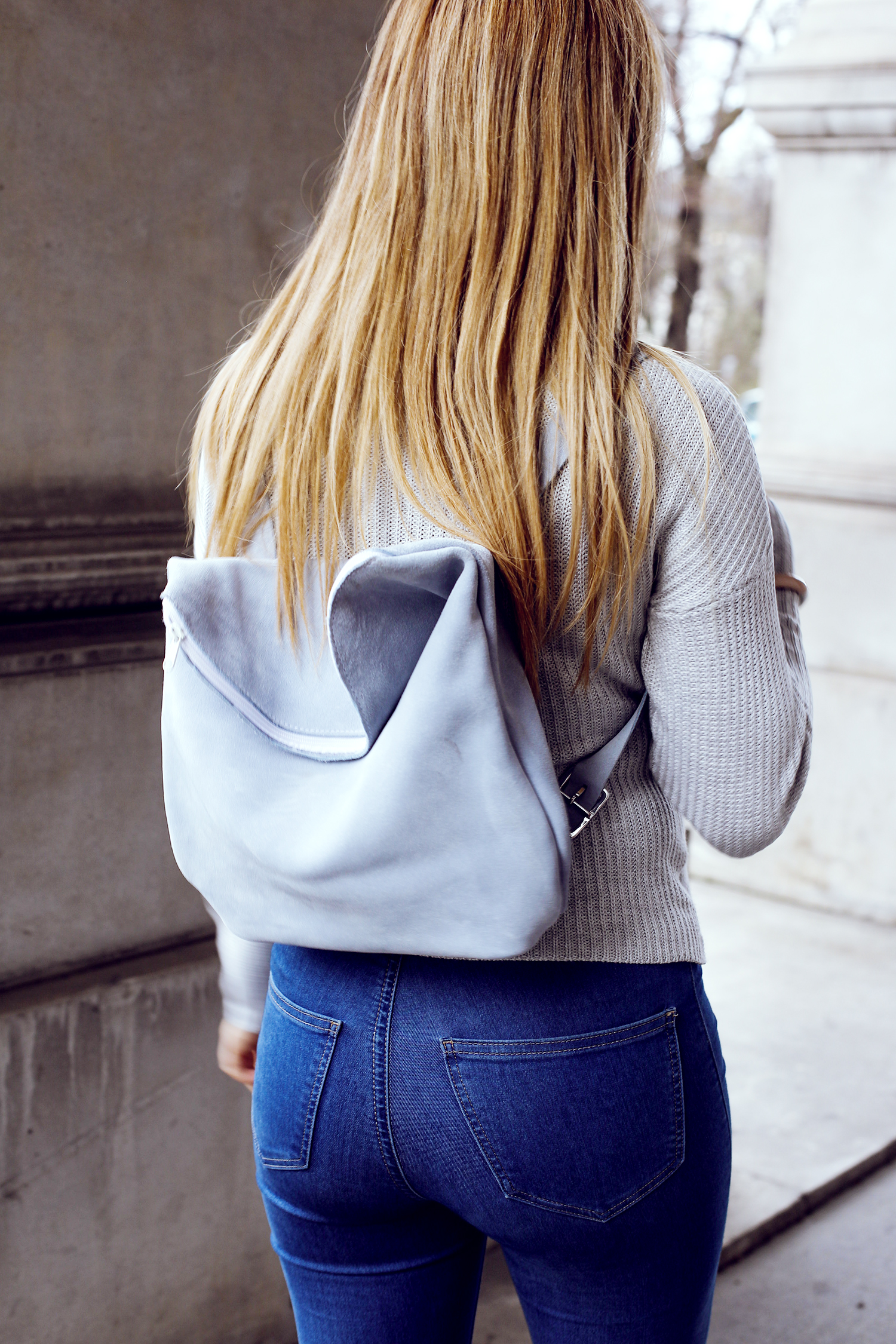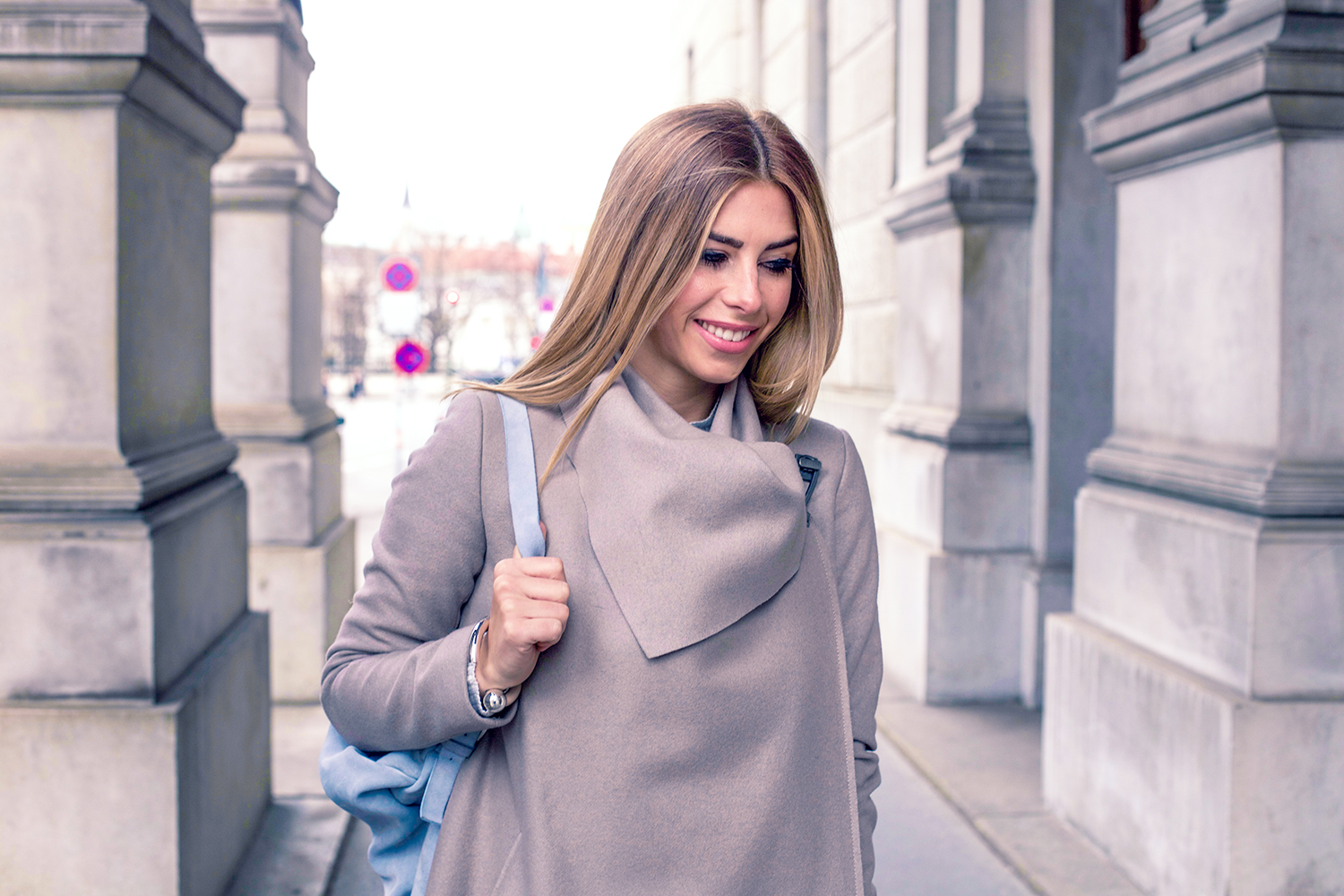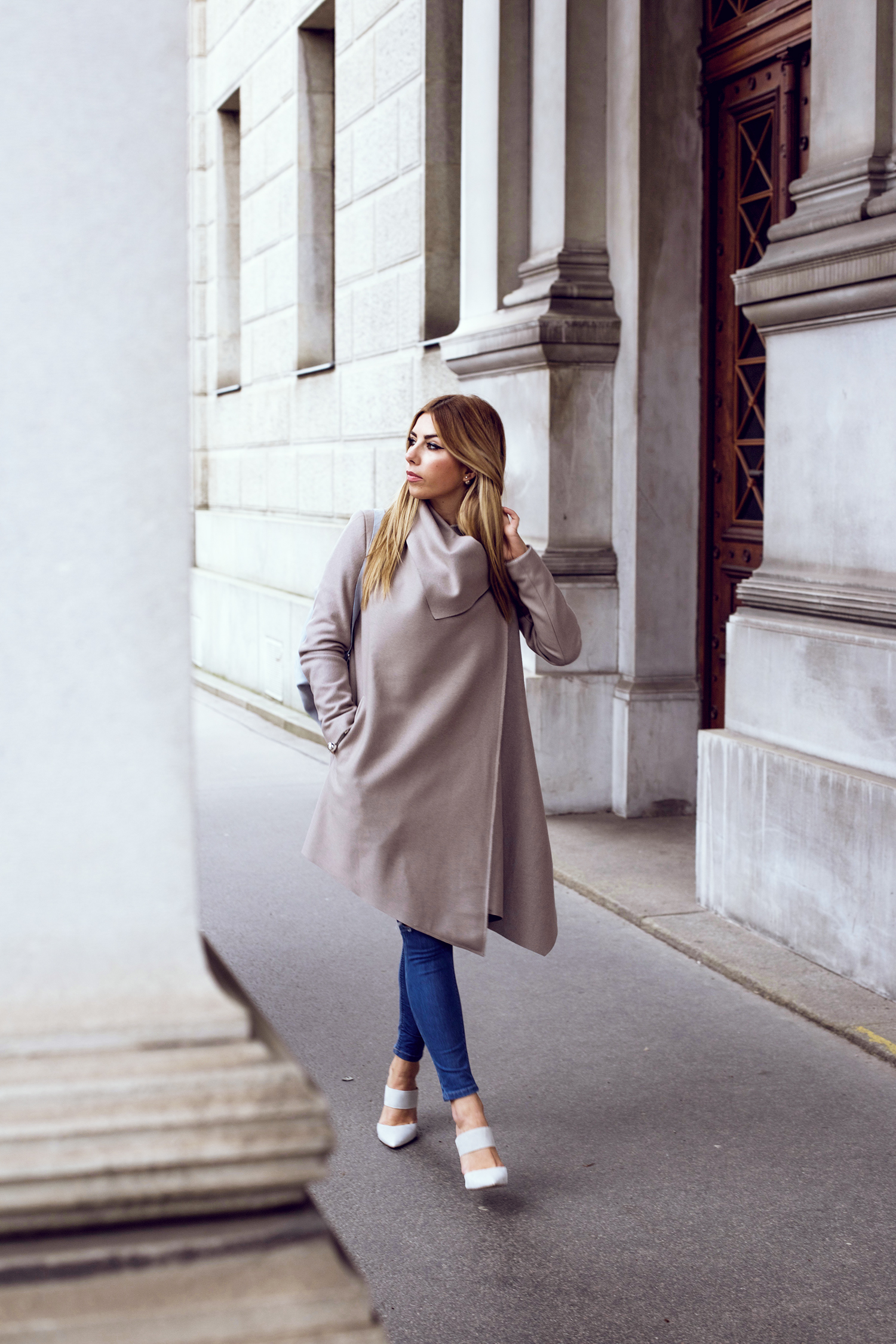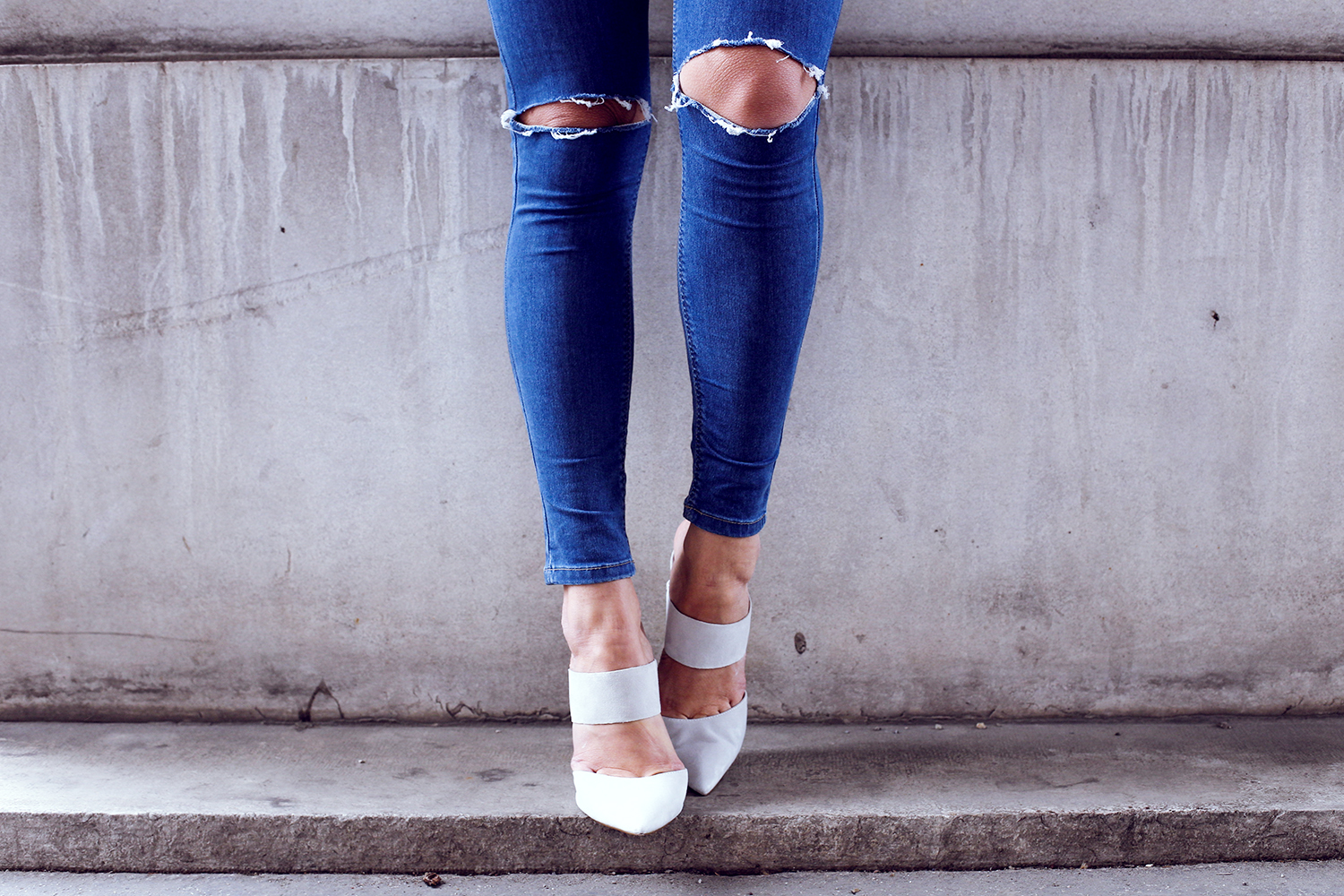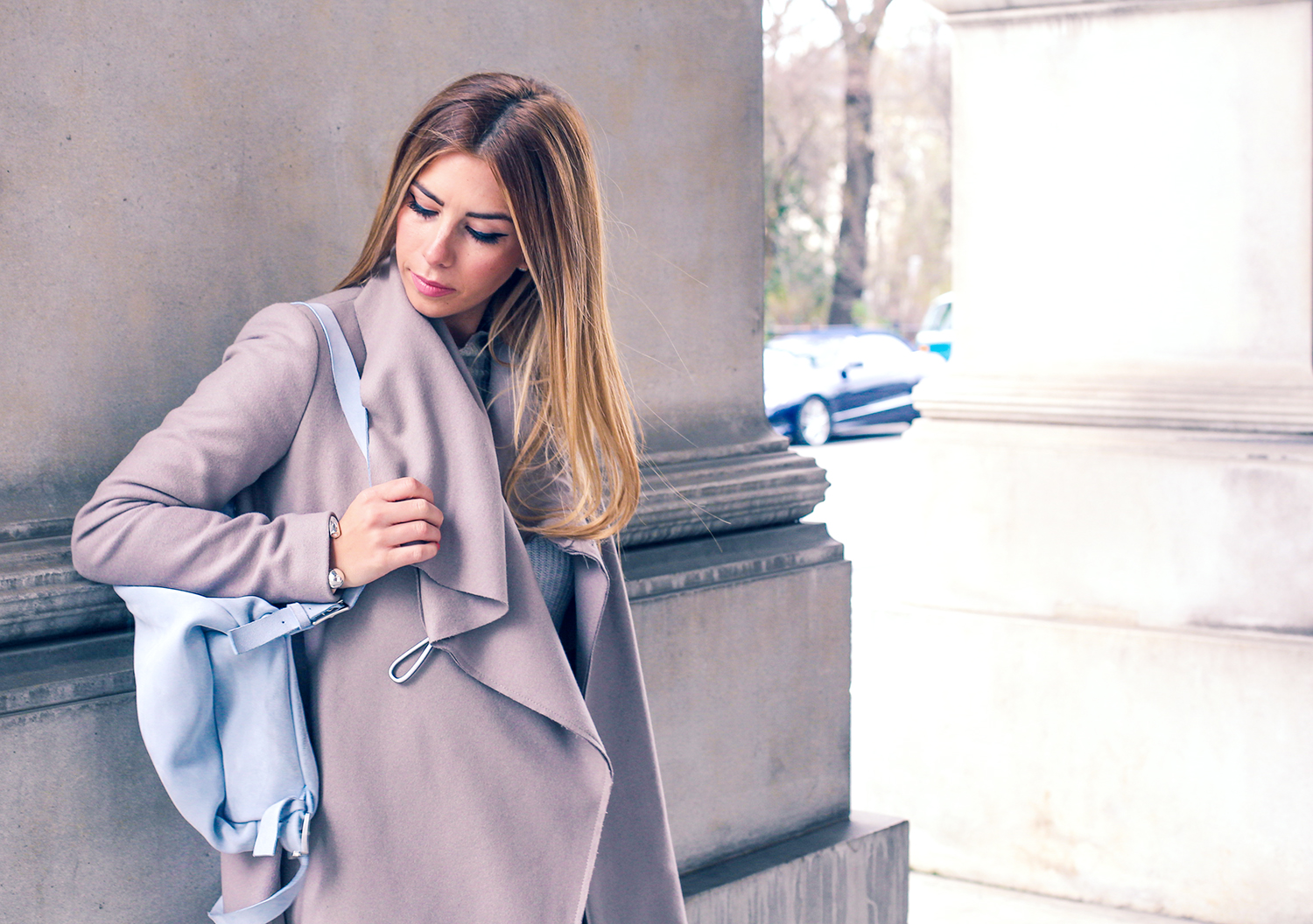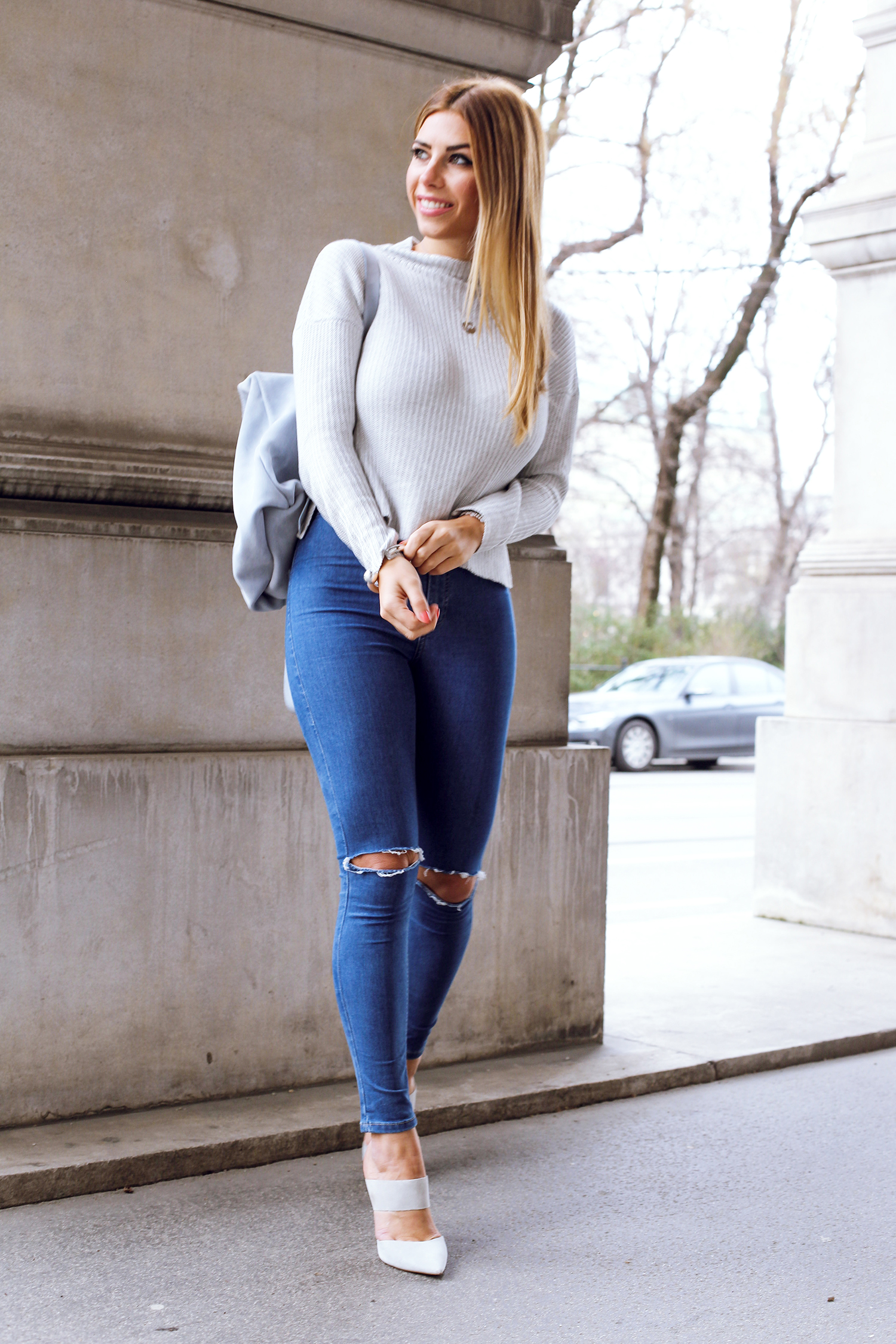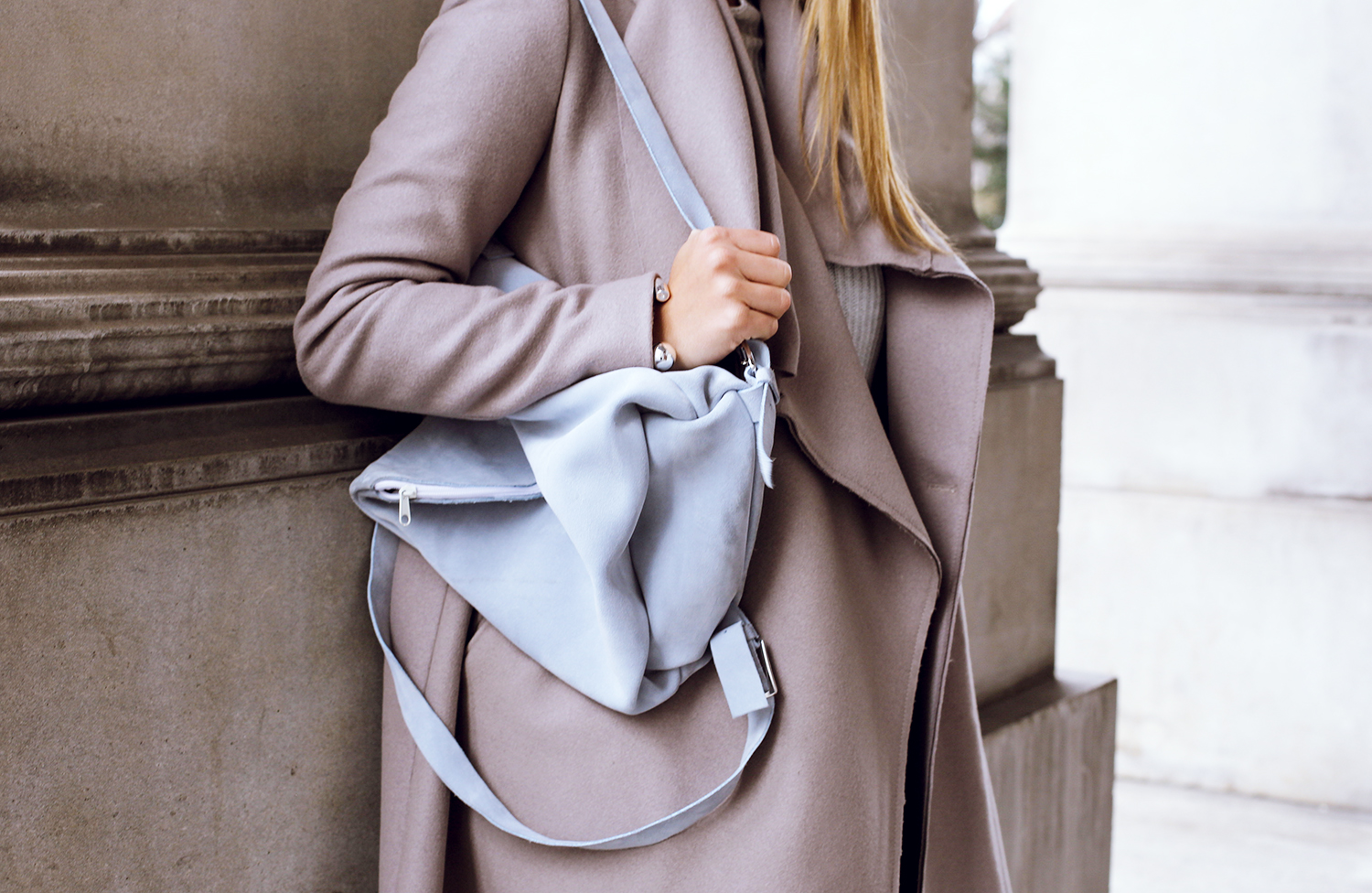 Outfit Details:
City Monument Coat: All Saints
grey sweater: Missguided
Joni Jeans: Topshop
light blue backpack: Studio Dai
shoes: Forever 21, ähnliche High Heels
bangle: & Other Stories
Shop my Look: