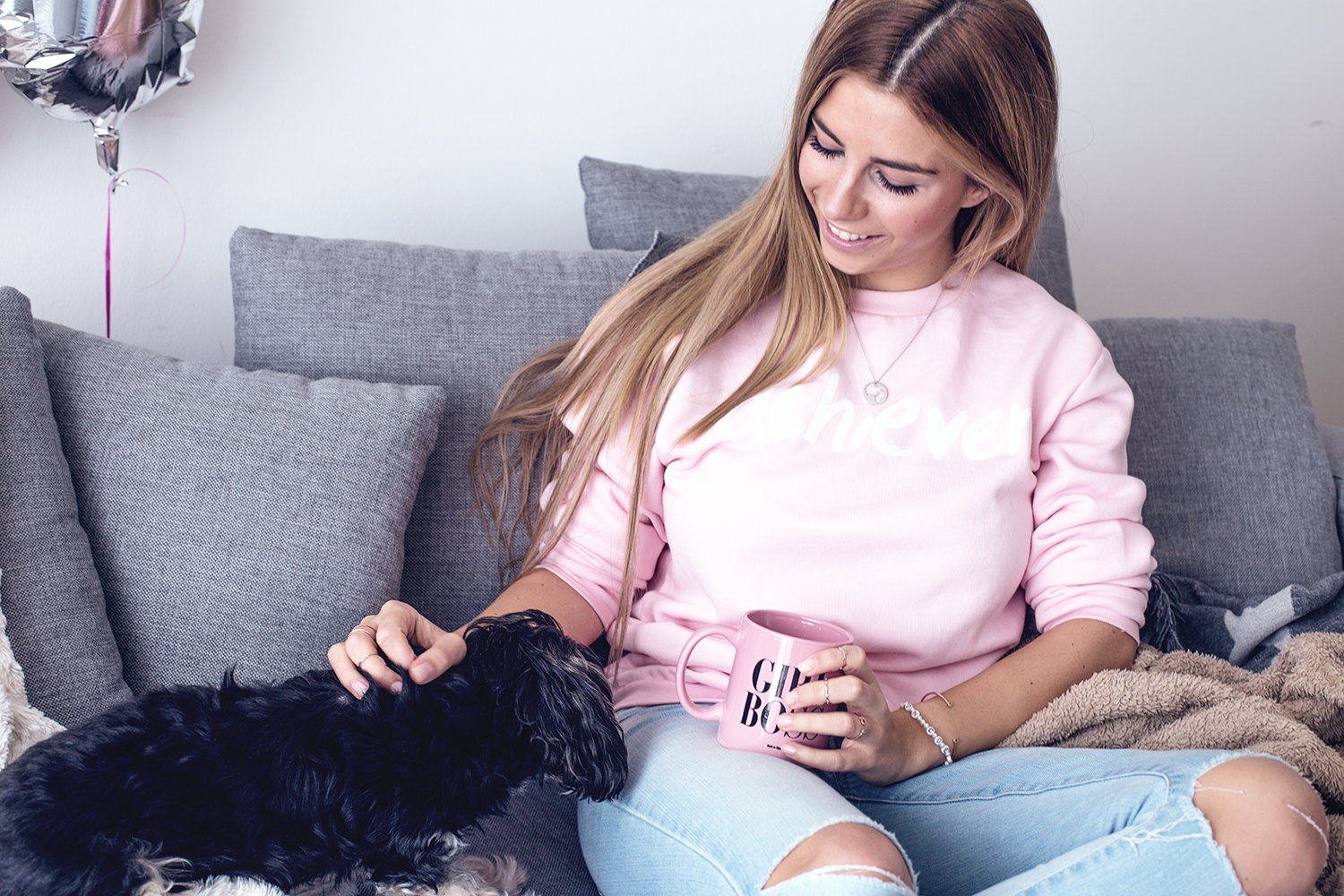 Future Plans
Today, I'm finally sharing my plans for the future, my recent projects, planned events and upcoming travels with you, using this post as a little life-update. Since I keep you posted on many online medias like daily snapchatting (luisaslions), or with my latest pictures, infos and videos on Instagram, I'm afraid that I'm forgetting details when posting blog entries.
The 'troubles' with love
So now, I'm going to summarize all the plans/information, that I've already shared on youtube or snapchat, for my upcoming travel plans the next months. In case you've read my blog post about  Sydney – a city to fall in love with, you know that I had a pretty nice encounter with an Australian guy, with whom I'm still in touch since I left Sydney. After long consideration, planning  and changing appointments, I decided to go back to Sydney again in two weeks to visit him. Perhaps, I'm going to write a separate post entirely based on that love topic, since you guys are always so interested in my 'guy-stories' and even I can't believe, that once I've really found someone for me who matches perfectly. At the moment, he's the person I literally get up for in the morning, because he motivates me endlessly and I just want to spend every free minute with him 😉 (via whatsapp, iMessage or VoiceMail). I gotta admit, that I'm not acting quite like myself lately, at least that's what my friends say and they keep teasing me (especially X) about my excitement and how 'cuuuuuute' I could be 😉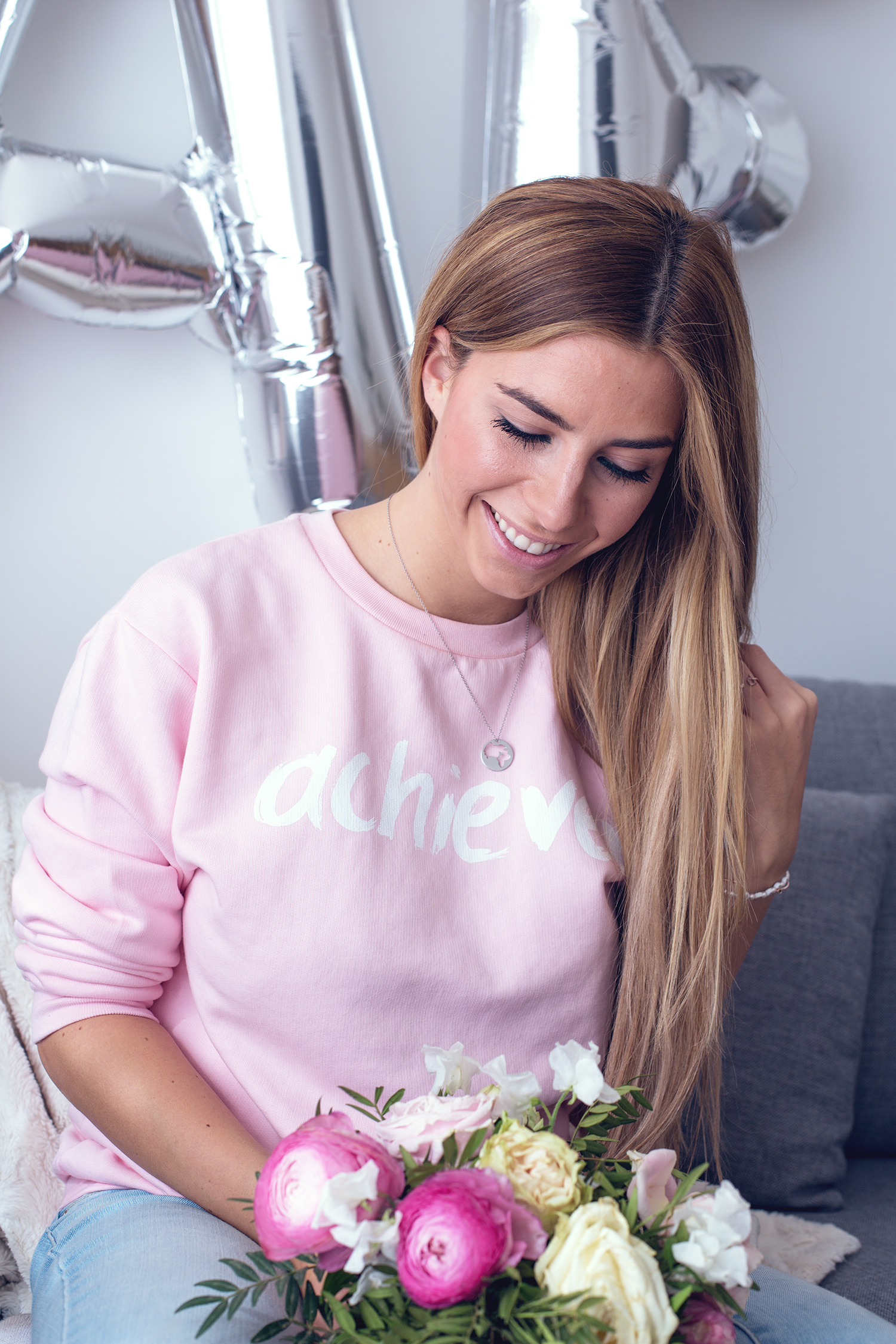 Berlin and the start up
But first, to start at the very beginning: Right now, I'm sitting at Jessy's kitchen table and finishing up last touches for our pitch (presentation) tomorrow at Axel Springer. We are invited to present our start-up (actually I didn't want to spoil too much about it, but I can't keep it to myself and will tell more about it at the end of this post) and are going to apply for the 'Plug & Play' program. If we make it, we'd get 25.000€ for progressing the development of our app, get an office in Berlin and can take part in several events and workshops, where we could 'win' useful and cooperative contacts or 'trade' our company (if you want to know more about start-ups, establishment, self-employment etc., comment down below and I'll make a separate video or blog post about it).
However, tomorrow is the big day we've been waiting for and I'm really excited to talk and present/'pitch' our idea in english in front of two juries.
Vienna and Our Clean Journey
Yesterday night, I made my way from Vienna to Berlin, where I spent the last 9 days with Julia, working on our company and brainstorming new ideas and projects/changes. Moreover, we did lots of sports, laughed so much, were really productive and got loads of work done.
Our future plans for Our Clean Journey changed too, and we decided to launch another (print-)book. Even though, our first book Clean Eating Starter went down really well, we turned down the offer for a second book because it just wouldn't be worthwhile for us 🙁  Producing the last book was extremely time consuming and still, some recipes didn't turn out as we wanted or we would have liked to lay it out differently. It was a really good experience though, and we are so grateful for every single feedback and for the pictures and snaps of you guys cooking recipes from it, but we'd just like to decide and work on it completely by ourselves the next time. Therefore, we are atm editing all our Ebooks and our website, and hope to keep you posted with an update soon 🙂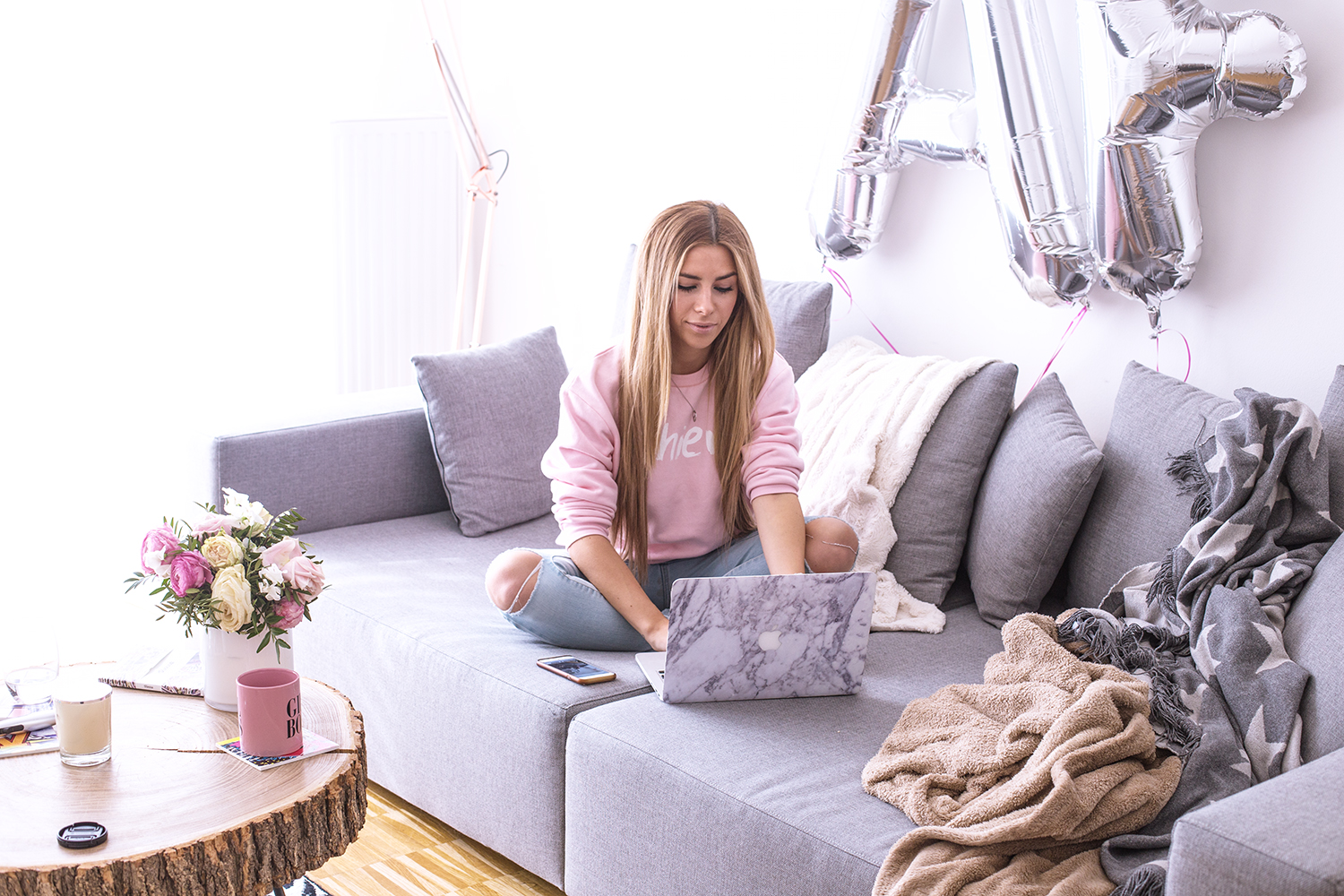 From Hamburg to Portugal
Now to my travel plans: I know it's hard to keep track where I really am at the moment, because I change places like others change their underpants 😉 Today, like I said, I'll spend the day in Berlin, and on Wednesday I'm heading to my family in Hamburg just to change suitcase, do laundry, do packing, get packets, do taxes (let's see if I really get all those things done eventually), and then on Thursday morning I'm taking off again. The sports brand Brunotti invited me to a 'Stand-Up-Paddling and Yoga Retreat' in Portugal and I decided to take Xenia with me. Plus, we added to more days extra in Lissabon, since neither of us has been there. I've never been to Portugal in general, so I'm really looking forward to it. So happy that I finally get to see the Algarve and to try out stand-up-paddling as a newbie to it. And as always, I'm excited to meet new/other international blogger 🙂
Back to Australia
After the five days trip in Portugal, I'll fly back to Hamburg for a day to pack for seven weeks 'on-the-go'. On Wednesday evening I'll be gone for 12 days (couldn't make more than 12 days work unfortunately) to Manly/Sydney, and that means back to my Aussie 😉 Because of the time difference, I'll arrive Friday morning and will stay for not even two full weeks. Anyway, I'm really looking forward to see my favorite person alive atm again (could be that I became a little 'cheesy' since I met him) and excited to relax in hopefully sunny Australia 🙂 Also, will I upload the Australia videos in the next following days (of course did I film everything).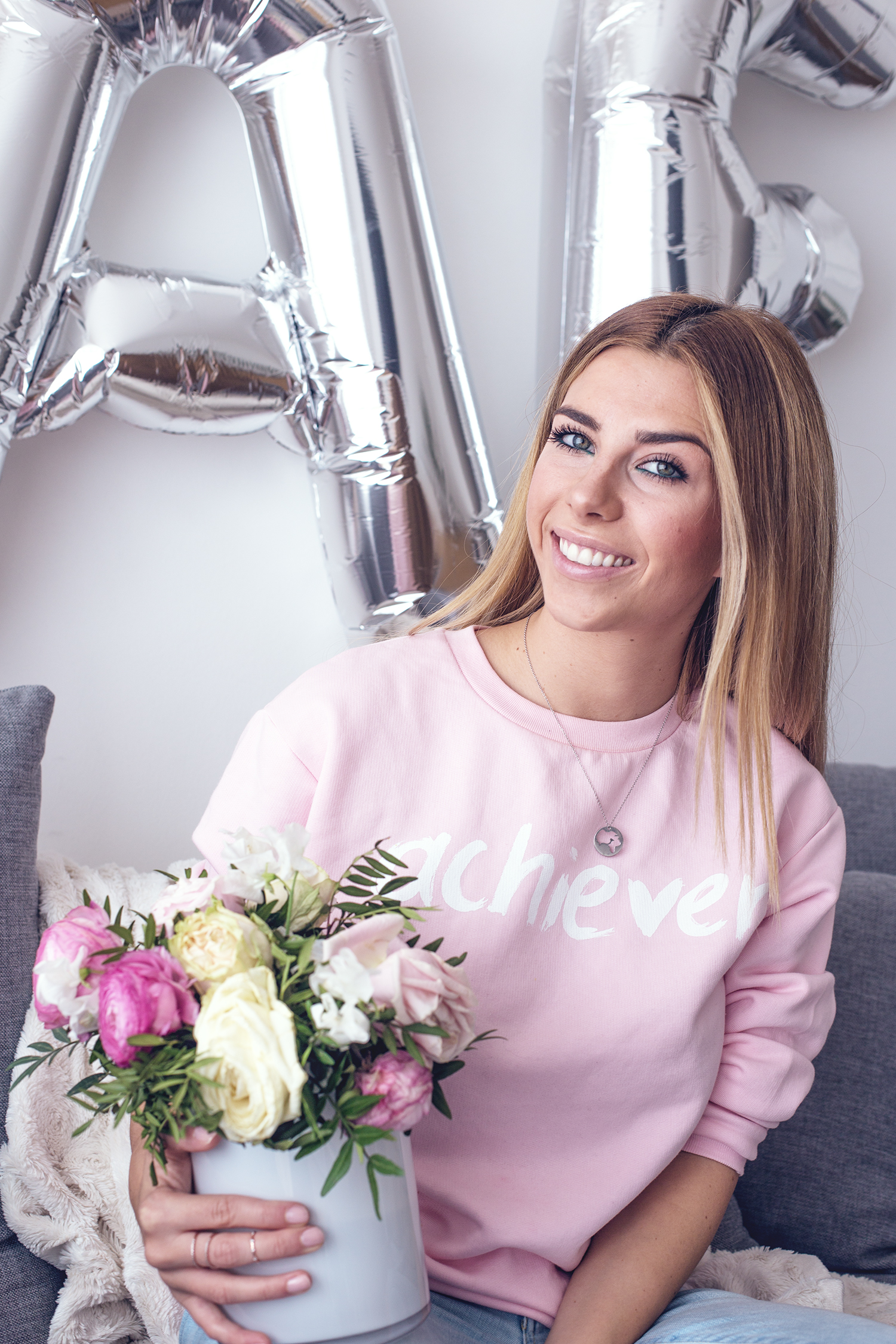 Dallas, Coachella and L.A.
Next, I'll fly straight from Sydney to Dallas, where I'll catch up again with Xenia and other blogger, to attend the yearly rewardStyle blogger event. We'll spend around three to four days in Dallas and then, I'll head to Los Angeles to meet my beloved Lina. Final reunion after half a year and little miscommunications. But we are in the clear again and are both looking forward to spend time together in our City of Angels. Besides sun, fun and enjoying wonderful days with my 'sis', I have to take care of the furniture, clothes and stuff that we left at our old apartment. Lina luckily found a nice room in a shared apartment, but doesn't know herself how long she really will stay in LA. Possibly, we will find an opportunity to stay in LA for a longer time later this coming summer but we don't want to rush things. Whatever's supposed to happen will happen, and it's up to our favorite city to keep us or not 🙂
Anyway, I'm really looking forward to Lina's and my time together in LA but for now I'm most excited about Sydney and the mister!
Furthermore, we are attending Coachella in Palm Springs again this year, just couldn't miss such a great line-up and event 🙂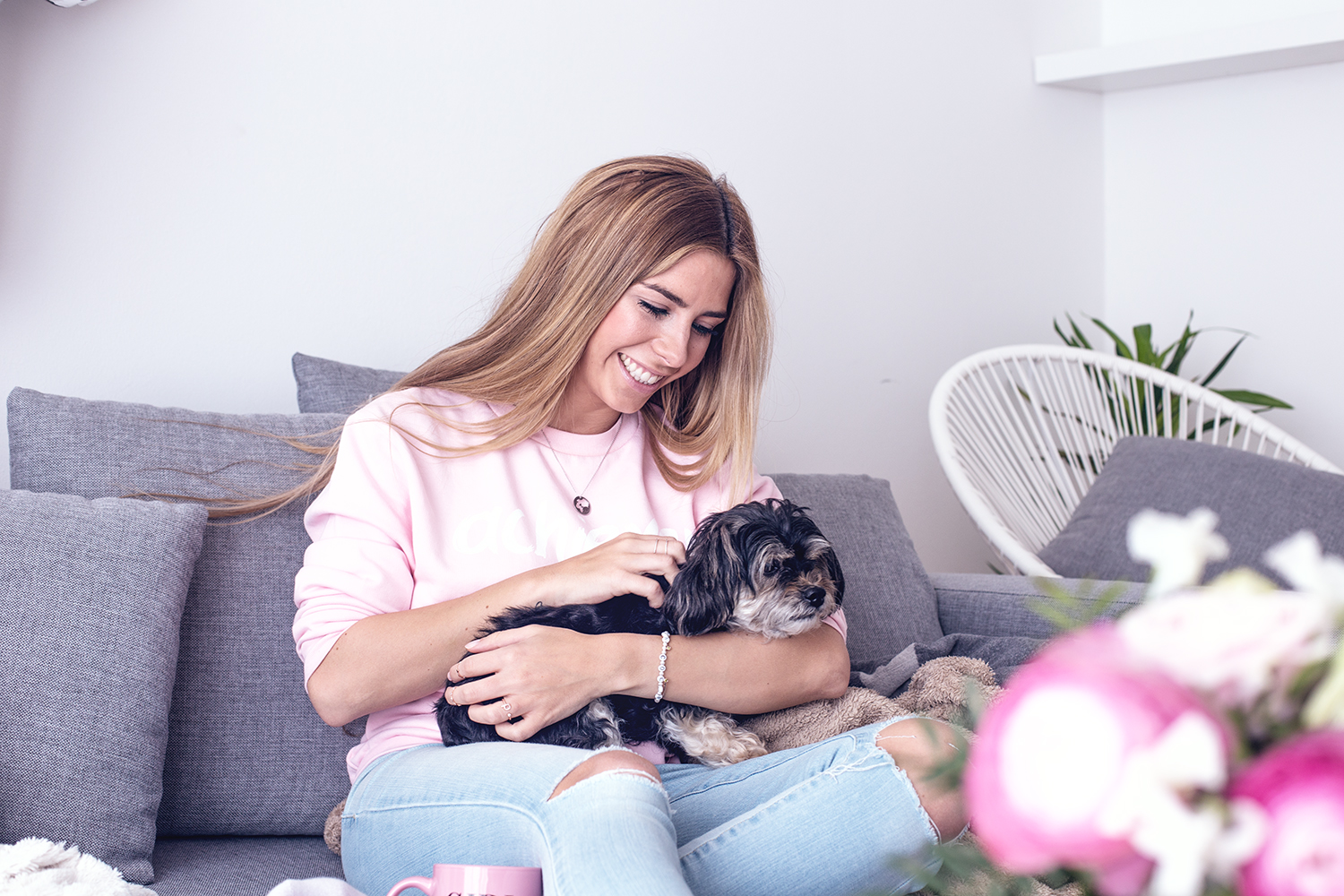 Femlite
From Los Angeles, I might fly to Miami with Xenia, otherwise I'm going back home to either Hamburg or Vienna. I haven't decided yet what place is best for upcoming events and contracts and May is not as busy anyway  – I'm sure though, that something spontaneously will happen and come up, as always in my life. And of course, there's still Femlite. First, it just was an idea that changed into a vision and soon it hopefully will be a real start-up with an own office in Berlin and an awesome, motivated team. For sure, I'm going to make a video and separate blog post about it to explain more detailed to you guys what Femlite is all about. What I can tell for now: I'm doing this app because I'm eager to use it myself, because I want to motivate you and because I want to expand our great community of strong women (ambiguously!). If you'd like to, you can go ahead and follow us already on Instagram and Facebook  – otherwise we will spam you with Femlite pictures and videos anyway soon 🙂 If any of you guys reading this, are working in start-up business or if you know someone who is experienced and would make a great CTO, please message me anytime and send a resume to luisa@femlite.com 🙂 We are always looking for ambitious, motivated and supportive people and girl bosses 😉
For now though – please wish us all the best for our pitch and I hope, I could offer you enough insight with this life-update into my plans for the future and to motivate you to never give up and always follow your dreams – no matter how hard and far away they might seem. WE CAN DO THIS, because who run the world? GIRLS! #girlboss

Where to buy?
PS: The Girlboss mug as well as some furniture in Julia's apartment, is by Urban Outfitters! I couldn't find it there though, but a pretty similar mug, that is just as cool 😉 The achiever sweater, that you guys know for sure from my snaps, is by my own Capsule Collection with Rad and incredibly warm and cosy (I'm wearing Medium sized, because I like my sweaters to fit comfy) and with the code 'LUISA20', you'll get 20% on the whole collection by Rad, not only for my Capsule Collection! My hair, unfortunately, didn't grow that much over night and I used clip in extensions that I bought some time ago here on Amazon, and my hair dresser in vienna was so nice and adjusted it to my current hair color. Julia bought the blankets from different stores in Cologne and at Ikea, and if you have any further questions about products displayed in the pictures, just let me know 🙂 The knuckle rings that I'm wearing btw, are by Adornmode and Astrid & Miyu, and the silver Worldmap Necklace from my own Jewely collection with stilnest (some news about that are coming up at the end of march, so stay tuned) 😉 PS: I highly recommend the #girlboss Book, for girls that aren't afraid of challenges and want to build their own business.