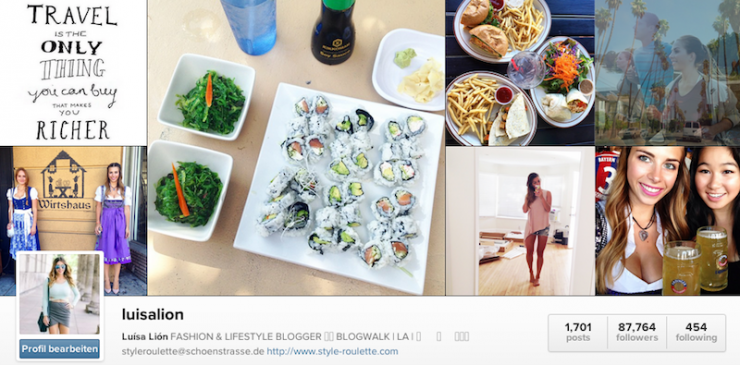 Meine Lieben, wie ihr vielleicht bei instagram (@luisalion) oder facebook mitbekommen habt, sind Lina und ich vor einer Woche umgezogen in Los Angeles, genauer gesagt nur zwei Straßen weiter als unsere airbnb Wohnung in West Hollywood. Ich filme natürlich alles für euch und ihr werdet dann in meinen Videos sehen, wie stressig das alles war – aber auch, wie viel Glück wir letztendlich hatten. So oder so mussten wir die letzten Tage erstmal auf unsere Möbel und – viel wichtiger – Internet warten. Generell sind wir eigentlich den ganzen Tag von morgens früh bis abends spät mit organisatorischen Dingen beschäftigt. Man glaubt es kaum, aber die banalsten Dinge, wie Lebensmittel einkaufen, zu Ikea fahren, Autos anschauen, Gassi gehen und Möbel aufbauen nehmen wirklich so wahninnig viel Zeit in Anspruch, dass wir beide schon das Gefühl haben, bereits zwei Monate in LA zu sein, obwohl es gerade mal drei sind. So gesehen haben wir tatsächlich schon einiges geschafft und halten unseren eigenen Zeitplan eigentlich sehr gut ein. Das einzige was uns jetzt noch fehlt sind ein paar Möbel und – überlebenswichtig – ein Auto. Auch wenn die letzten Tage vor allem dem Aufbauen von Möbeln und etlichen Target-Besuchen gewidmet waren, so hatten wir dennoch bereits eine Menge Spaß und haben auch schon einiges gesehen, gemacht und kennen gelernt. Jess ist – wie auch bei meinem letzten Aufenthalt – immer übers lange Wochenende bei uns in WeHo und wir waren bereits in zwei Clubs, etlichen Restaurants und einer Bar. So richtig los geht es aber erst diese Woche mit networking und 'Freunde finden' 🙂 Ich habe mich mal wieder dazu durchgerungen tinder zu installieren und dem ganzen noch mal eine Chance zu geben – und ich muss sagen, bis jetzt sieht es echt super aus! Am Montag hat uns ein total netter Typ aus Santa Monica geholfen unsere Ikea-Möbel zusammen zu bauen und morgen geht's wahrscheinlich mit welchen auf den Mandarin-Hotel Pool, Donnerstag habe ich uns ein Doppel-Date klar gemacht und Freitag treffen wir uns mit zwei deutschen Typen die auch in WeHo wohnen, Samstag geht's zu einer Poolparty und Sonntag vielleicht nach Santa Monica – läuft würde ich sagen 😉 Ich halte euch natürlich weiterhin auf dem Laufenden über instagram und hier – und später Videos..
Even though, it already feels as if Lina and I have been in LA for over two month, it has only been three weeks. Somehow time flies by here! We've just been extremely busy with looking for, buying – and building up furniture and running errands for our new apartment. Plus we just got internet so I can finally start blogging again 🙂 We are finally done building up our beds and already have a kitchen table plus chairs and are waiting for our couch now. Other than that I finally got some time to give tinder a second chance and use it to find friends (one already helped us build up our beds) and I must honestly say – I'm surprised (and no, I don't get payed this is no sponsored post) how good the app has worked out for me so far 🙂 I've already met some great people and I managed to get us invited to the beach, a pool party and two other dates this week so we'll be busy making new friends and connecting with new people. Just follow me on insta for daily updates 😉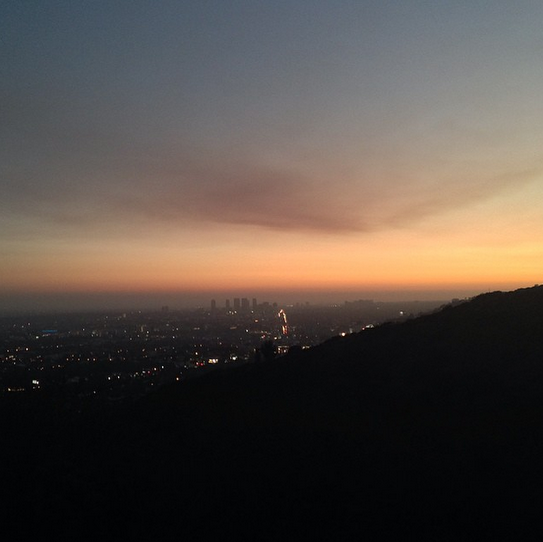 Runyon Canyon by night – best sunsets in LA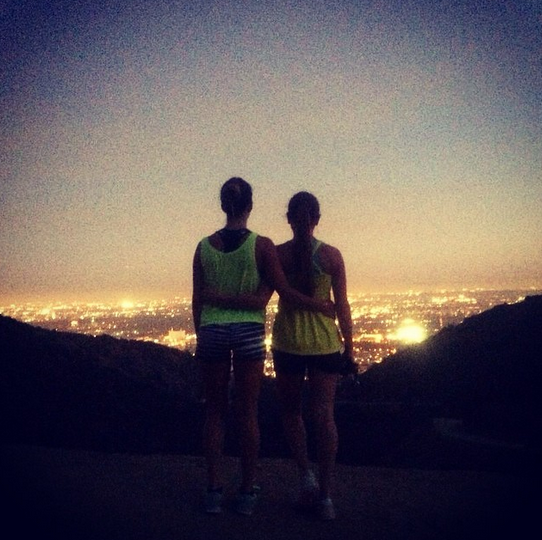 Dream. Believe. Achieve.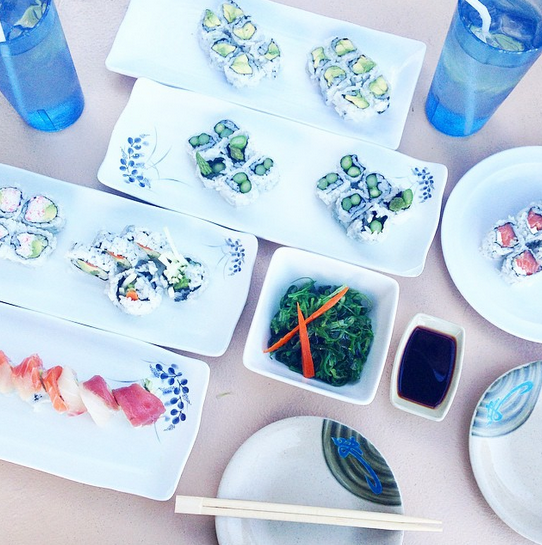 One of my favorite Sushi Places in LA – Echi Sushi on Santa Monica Blvd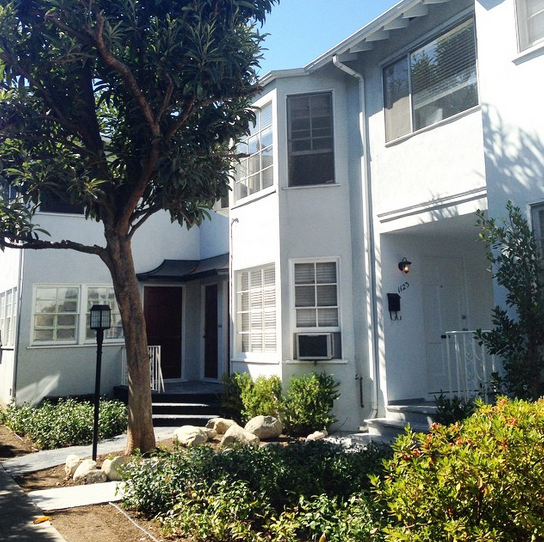 the perfect apartmet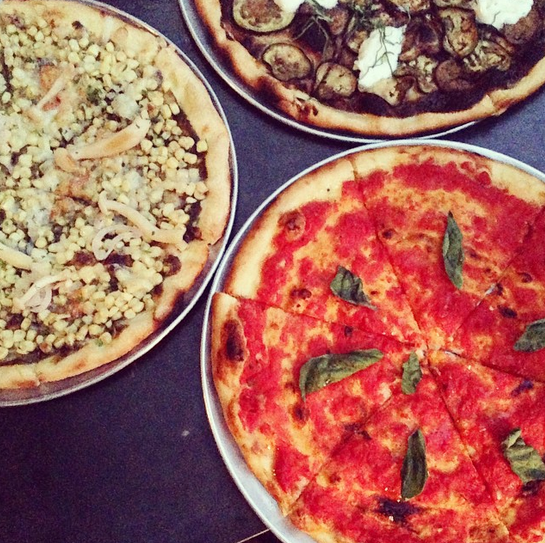 my vegan pizza at Laurel Hardware in West Hollywood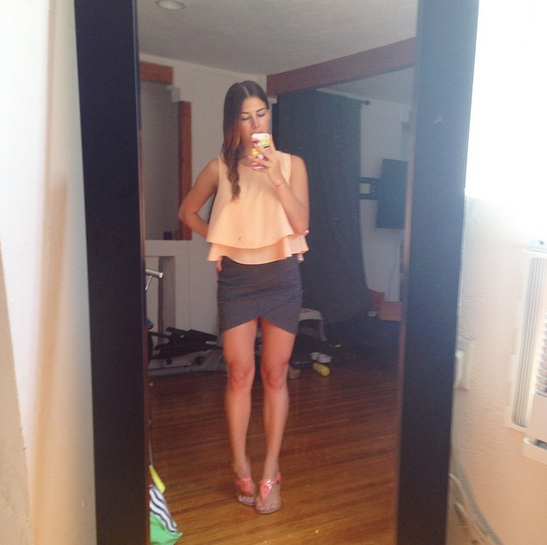 ootd – one of my favorite skirts – buy here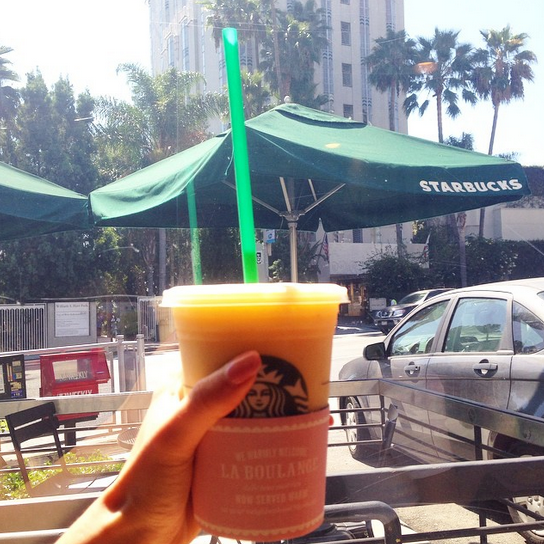 vegan mango banana smoothie from starbucks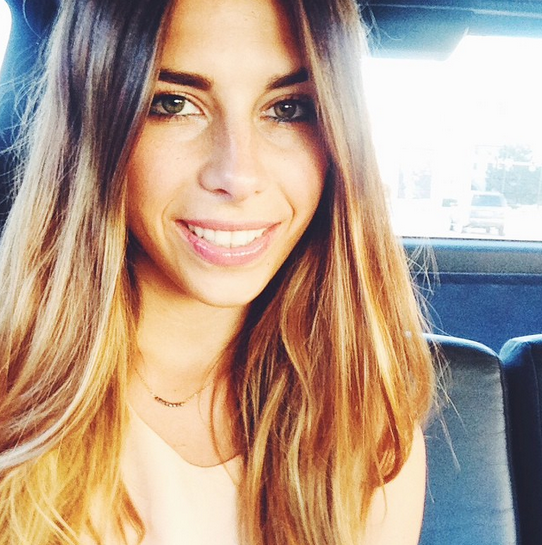 selfie time on the way to Ikea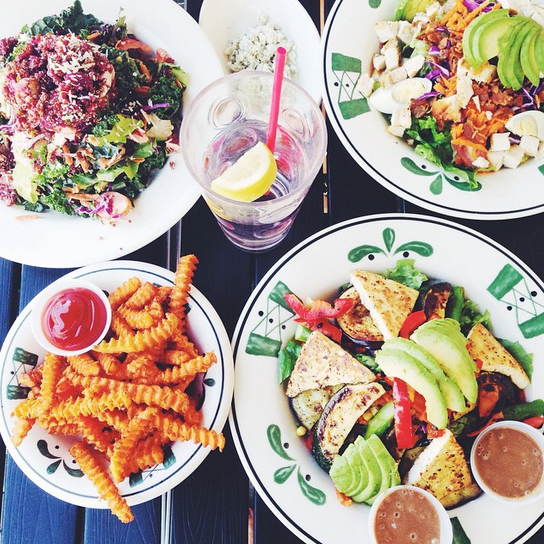 vegan grilled veggie salad with tofu and sweet potatoe fries at Joey's Cafe in WeHo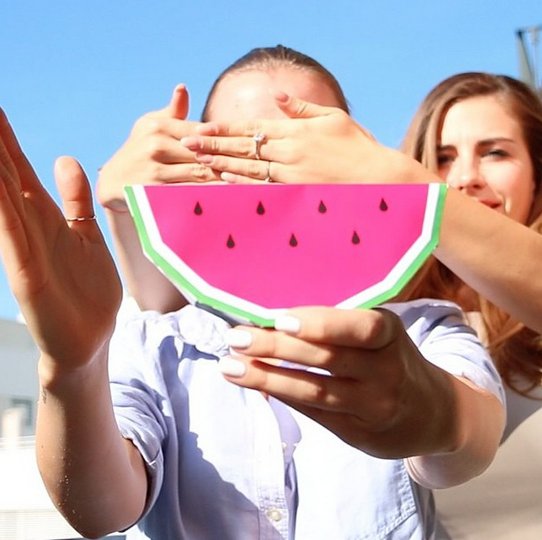 WE'RE BACK! OCJ macht wieder Videos – hier geht's lang 🙂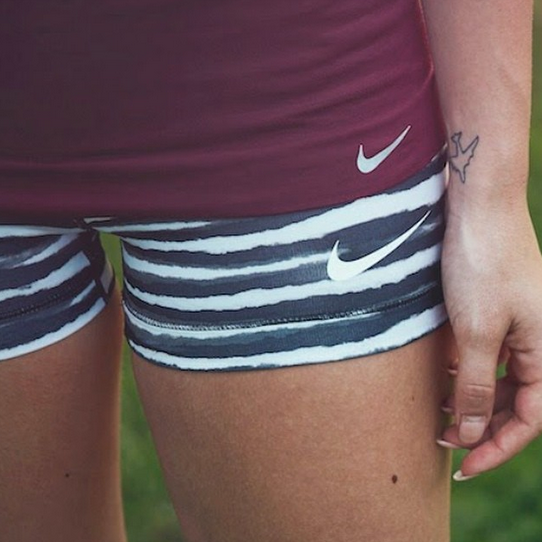 my new nike shorts – get here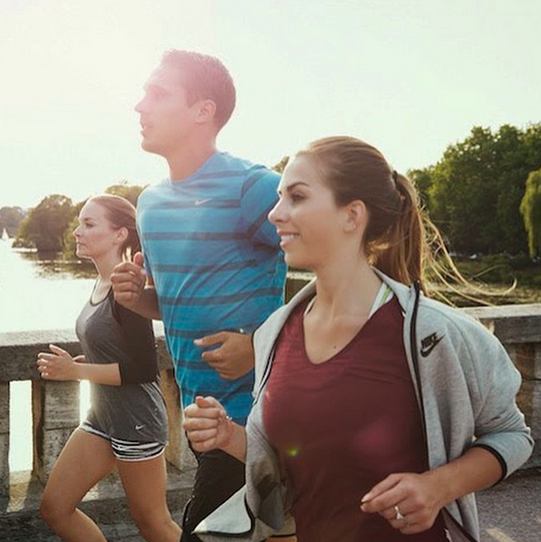 new blogpost about our personal nike training with Sebastian Bayer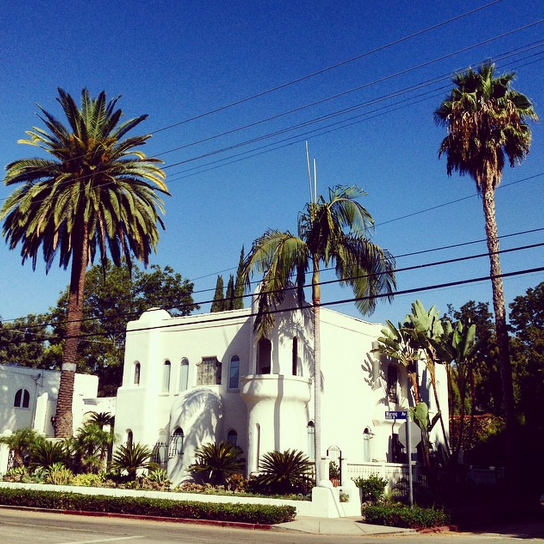 gorgeous house somewhere in West Hollywood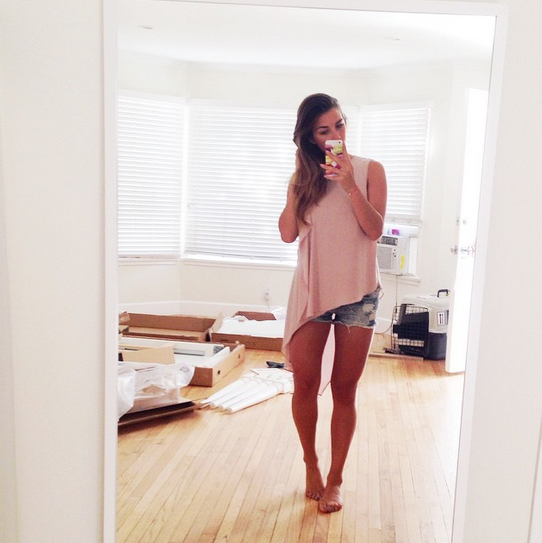 ootd: top bcbg, shorts kaytlin clothing
triple the trouble – Jess, Lina and me out in WeHo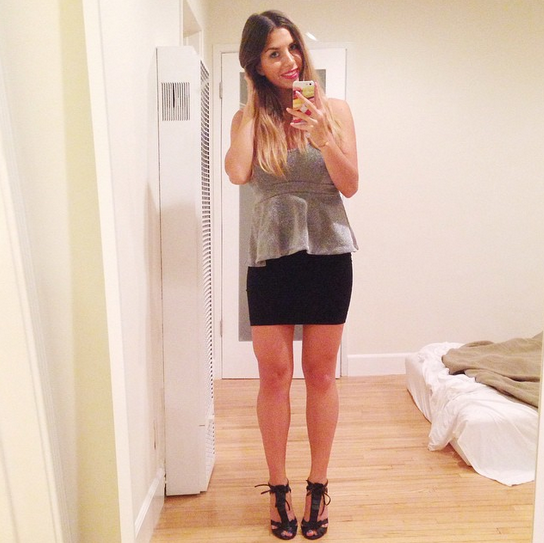 my ootn: top: gina tricot, skirt: edited, shoes: dillards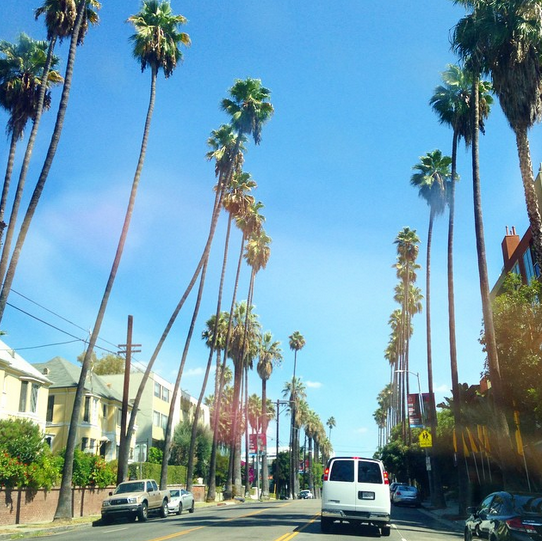 Hollywood Blvd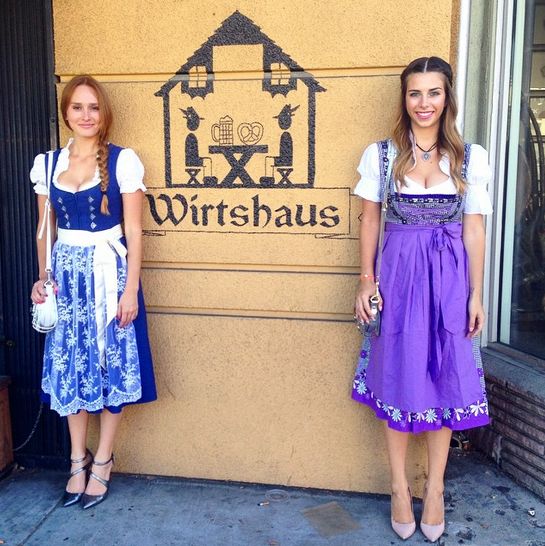 Oktoberfest in LA – in our new dirndl 🙂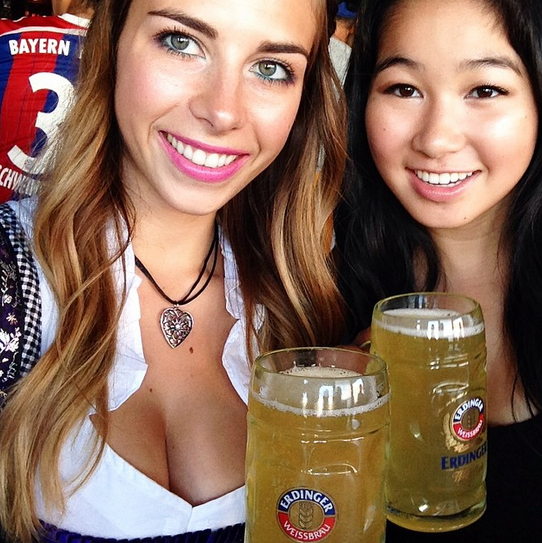 Prost 🙂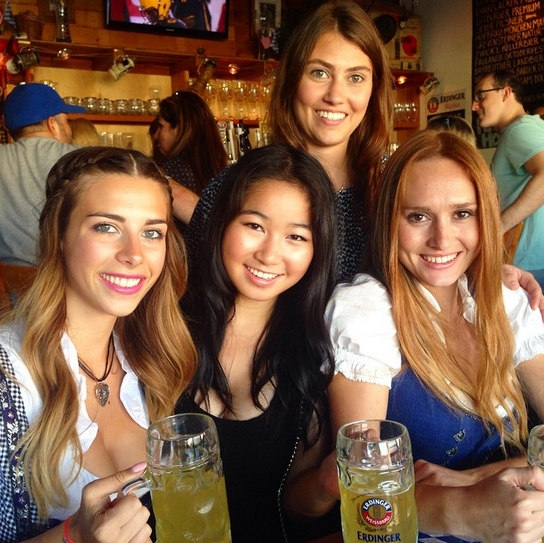 German girls in LA plus Jess 😉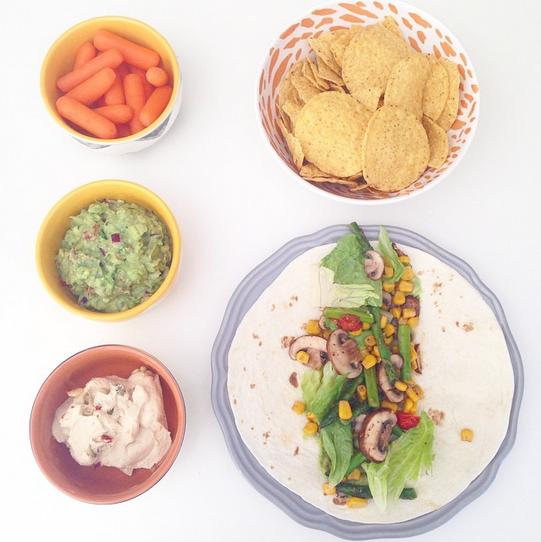 self-made wraps and guacamole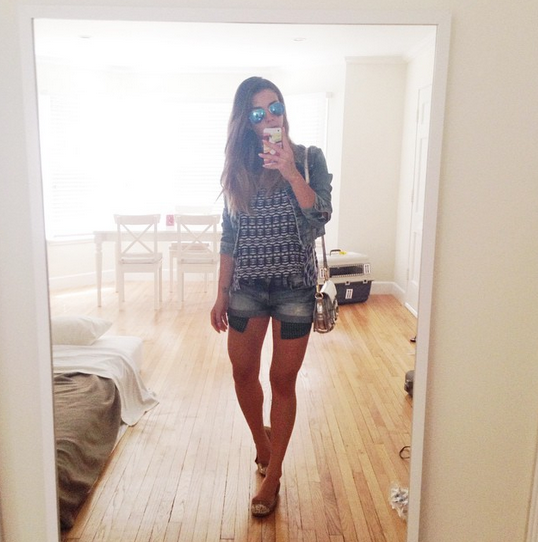 all denim: mavi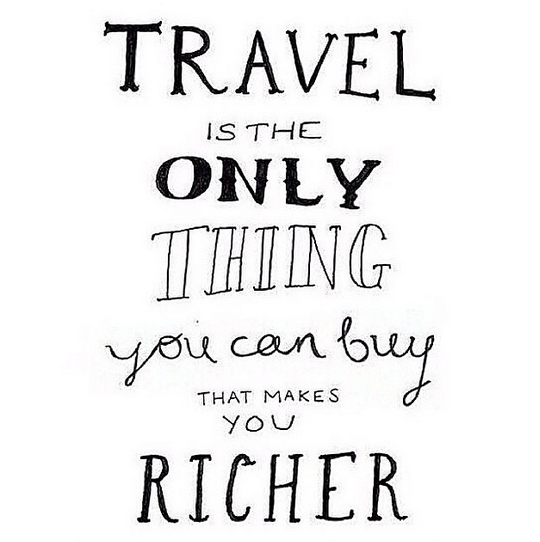 so true..
I finally have a bed 😉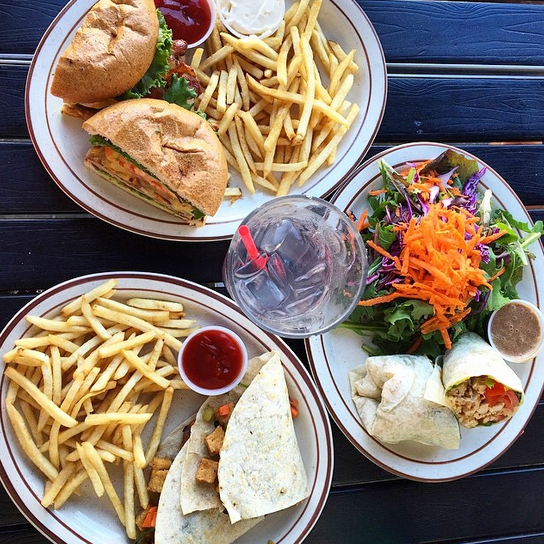 Joey's one more time 😉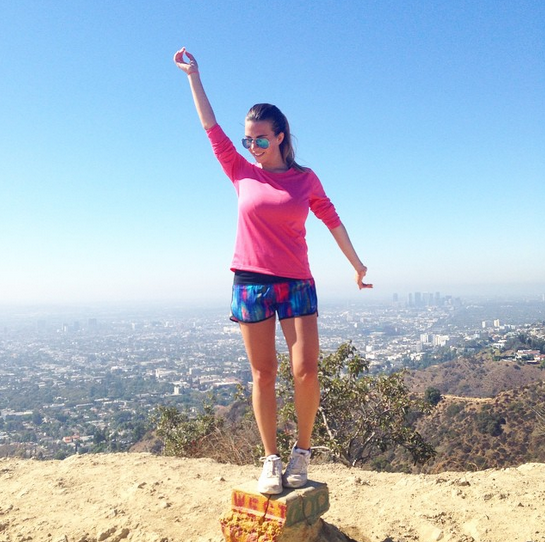 Runyon Canyon Park workout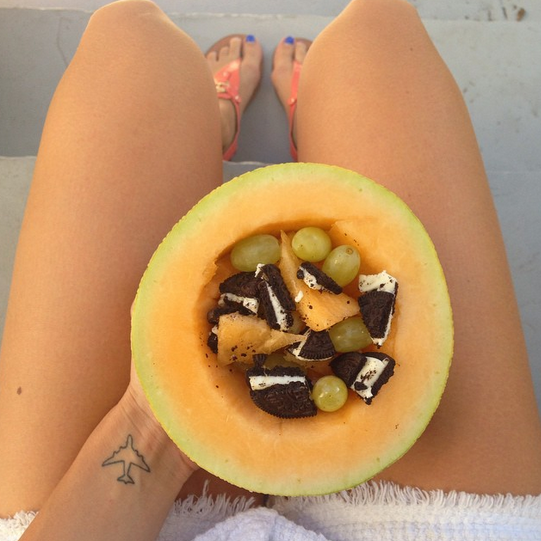 melons, grapes and oreo ccookies
Follow me on instagram @luisalion and @ourcleanjourney