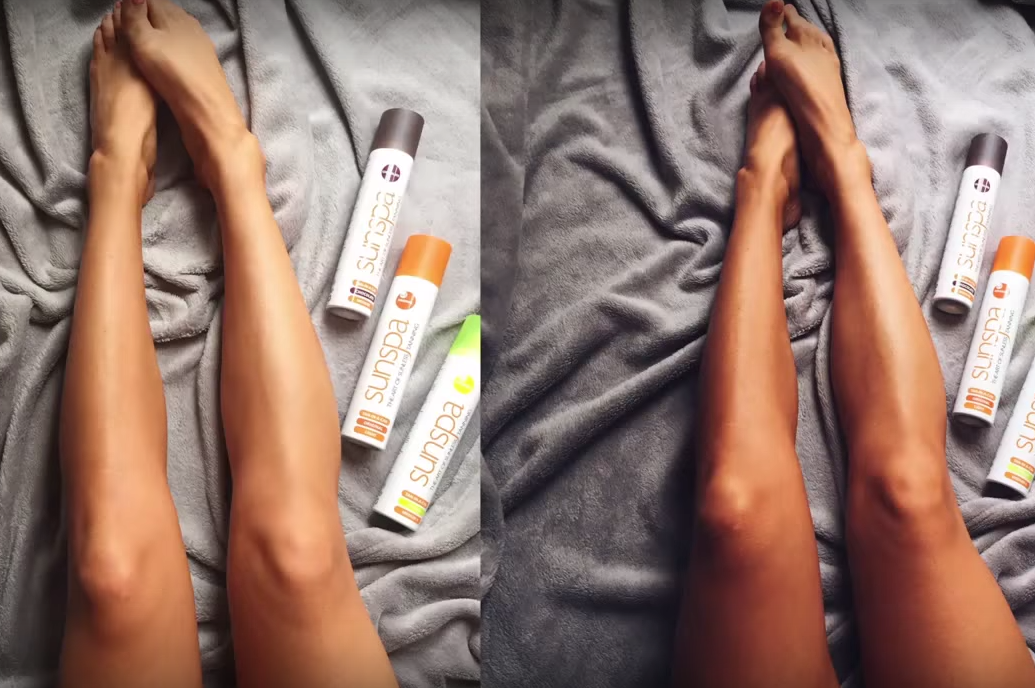 Hey Peeps, since I got so many questions regarding the self tanning I've been doing, what products I am using and how I am applying it, I made a video for you and will write a little blog entry about it. First of all, when I was younger I would use self tanning creme which turned out horrific and I stopped using any self tanning products for years, because I was so afraid of weird patterns and dark patches. But then I spent a year in High School in Florida and tried tanning spray for the first time ever, which turned out so much better and lasted way longer than the products I had used previously. I didn't use any spray tan until a friend of mine recommended these Sunspa Sunless Tanning spray bottles which come in different colors and 'categories' such as Original, Body Fitness and Chocolate. When Sunspa contacted me, if I wanted to test all of their different tan-in-a-can sunless tanning sprays I did not hesitate. In the video you can see the different effects of the products and how to apply them on your skin. I personally love all three since they neither smell nor leave big stains or patches on your skin or clothes. However, you should wear rather old and dark clothes the first day after applying Sunspa Sunless Tanning spray.
The main reason, why I just started using Sunspa Sunless Tanning again is, that I miss my tan sun -kissed L.A. skin. Last year during this time I was in Los Angeles with Lina and we would drive to the beach almost every weekend or just sun bathe on our little balcony to get a perfectly brown and healthy glow which comes with the right tanning. Since you all know that I haven't been in Los Angeles for over 4 months now, I am not only missing the L.A. sun, but I've also been losing my tan. Even though I've been traveling quite much lately and I've had a few very sunny days in Tel Aviv, Ibiza or even Hamburg, I didn't really have time to tan much and so I've been getting paler and paler.
I don't know about you guys, but I simply feel better, when I'm a little tan and my skin is glowing. First of all it makes you look a little slimmer and more tone than you actually are and furthermore it just gives me a year-around feeling of summer 🙂 As a blogger I always try to look my best when it comes to my hair and skin and I've noticed, that even my hair seems a little blonder and healthier when I am tan. As you can see in the picture above I've tested the smell for you in my video and I must say that I usually hate the smell of self tanning sprays or cremes but the Sunspa Sunless Tanning spray really doesn't smell much.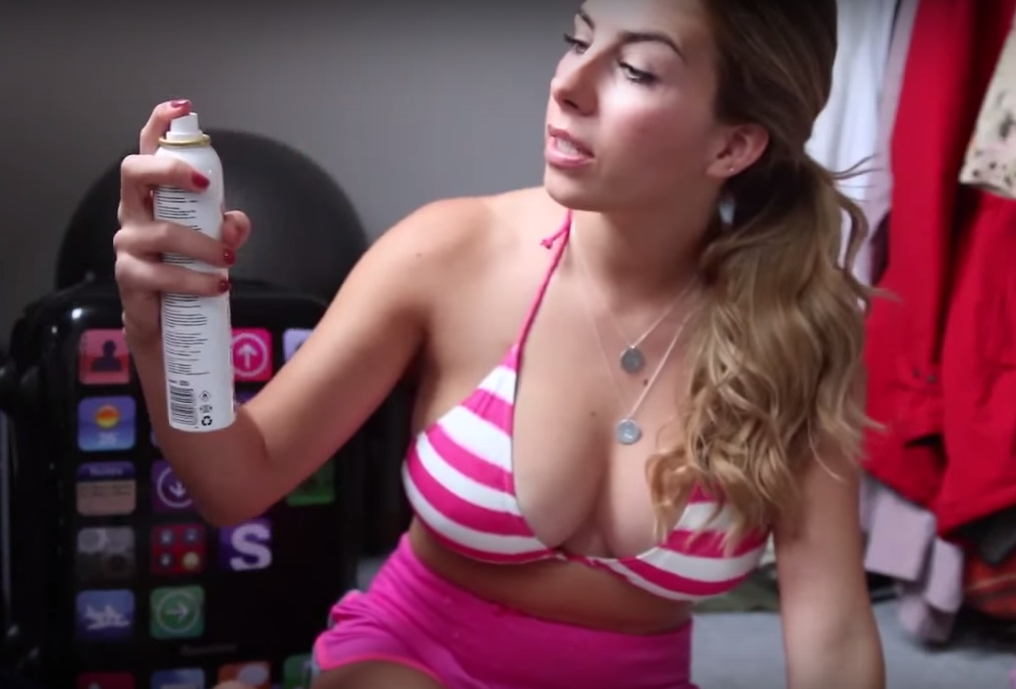 I usually start spraying my face first, before I continue with the rest of my body. You can apply as many layers of Sunspa tanning spray as you wish and feel comfortable with. I usally do two to three rounds and spray in little circles to give it a more natural look. On the Sunspa bottles it says that you shouldn't use your hands to spread the sunless spray tan, but I would recommend it either way. If you see little stains and patches just even them out with your hands (as I did in the video) and that way you'll get the best results.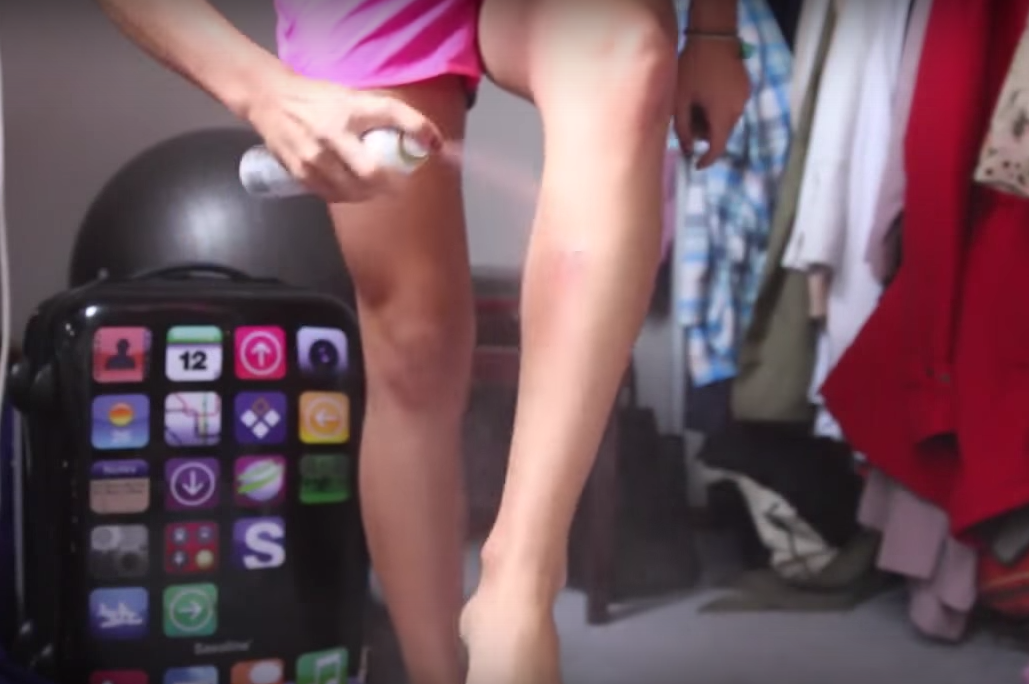 For my legs I mostly used the Chocolate Sunspa Sunless Tanning spray, just because it's the darkest and my legs usually are most tan out of my body. If you've never tried Sunspa or any other sunless tanning sprays before, I'd recommend you to wait a little (maybe even a day) to repeat the process of spraying your body or certain parts that you want to look more tan. Every skin tone and structure is different and will absorb products such as Sunspa differently.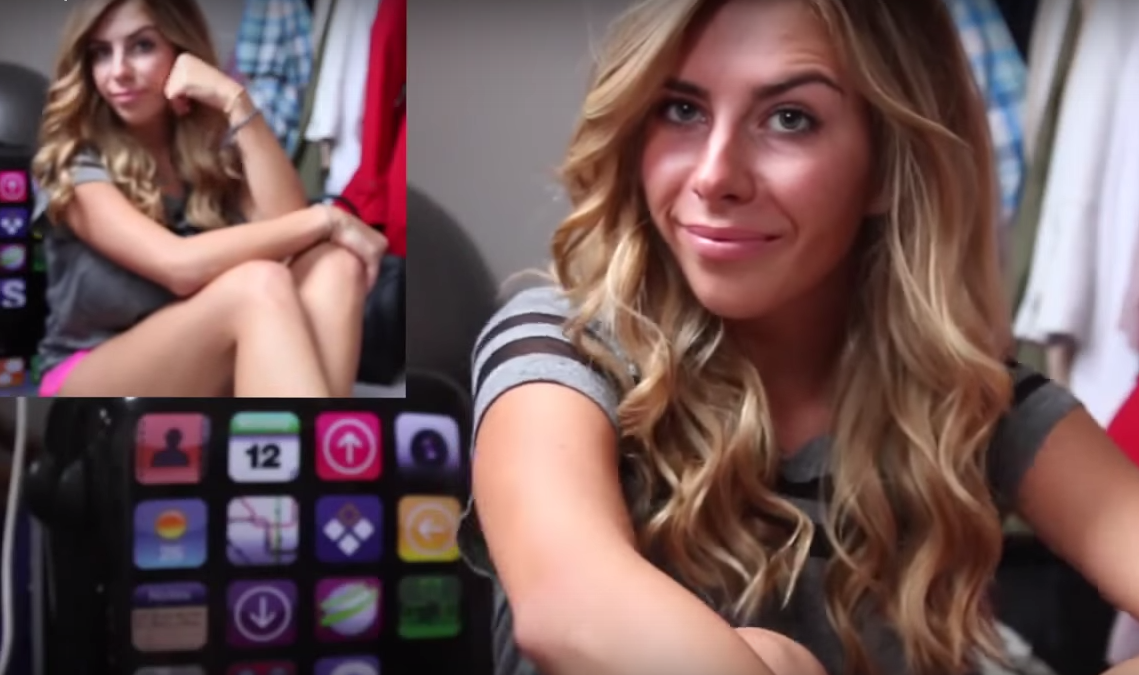 After the first round of spraying you usually don't see as much of a difference, however make sure not to over-do it! Even I was surprised how much darker your skin will look after a day. I even had the feeling that the cover still changed a little after one to two days. As you can see in the vide, I mixed the different products from Sunspa Sunless Tanning, but you don't have to buy all three. You can decide whichever tone would probably work best for you and just try one product at a time. However, Sunspa does have some great deals and packages online so if you're not sure which color to take I'd recommend you buy two different ones and just mix them as I did. The last pictures shows me a day later, with perfectly sunkissed skin – that's when lots of you on instagram where asking, what I've been doing and what products I've been using 😉 Please leave me a comment with your favorite sunless spray tan products and tips and tricks against the yearly winter-depression when Summer ends!