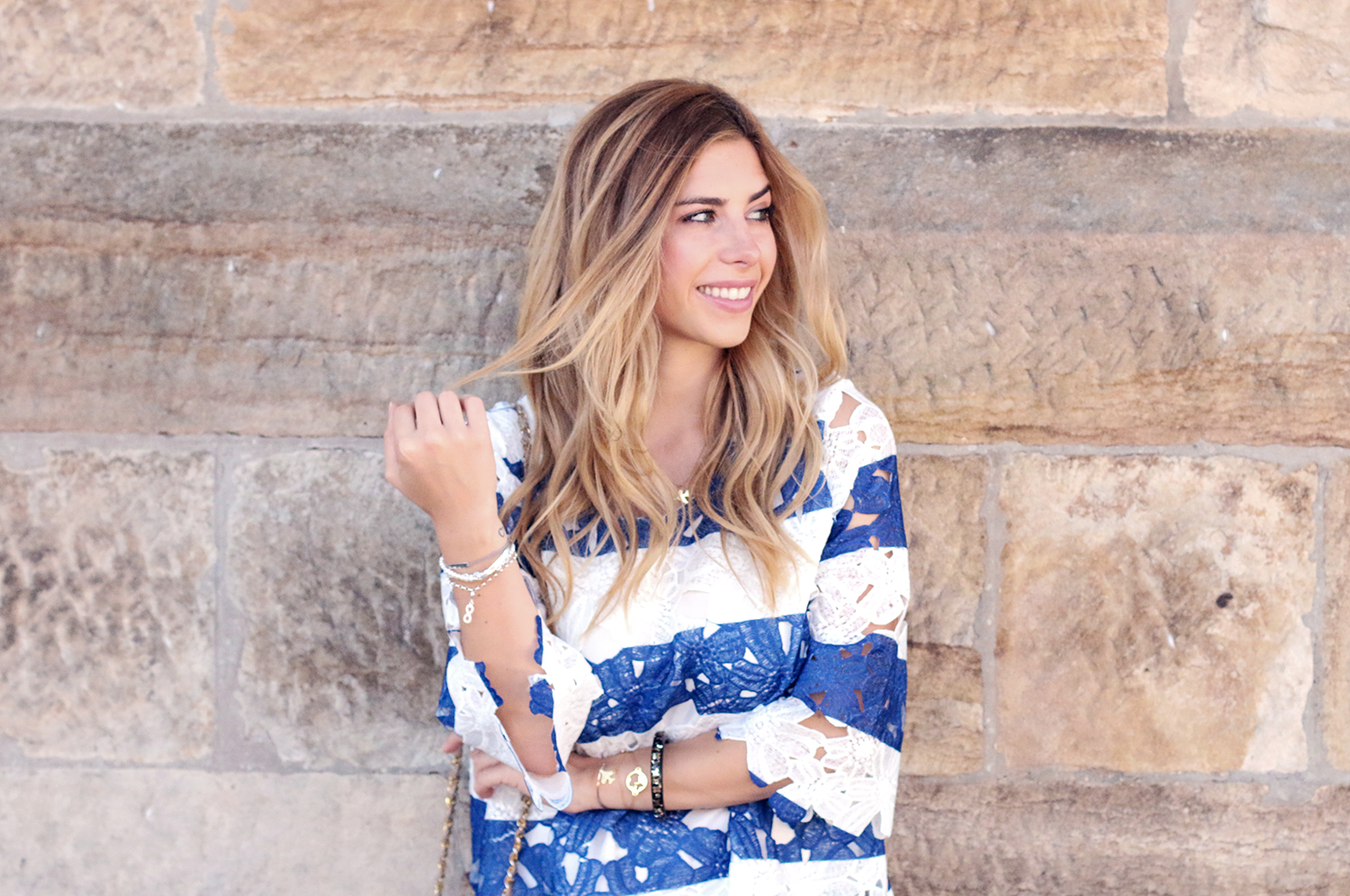 Today I have a little premiere for you guys 😉 These pictures were taken in Sydney, to be more exact: Manly. This is not necessarily special, but it means a lot to me, because they were taken by my boyfriend 🙂 Just writing this word is still so weird, yet amazing for me. I haven't had a boyfriend in such a long time and then suddenly your life can change within one day 🙂 If you want to know more about me and Daniel and how we met, you can read my Sydney – A City To Fall In Love With blogpost or you wait until our fist video or podcast comes out together (I'll keep you updated). In case you want to 'stalk' him a little before, here's Daniels Instagram profile – I helped him get rid of some (actually almost all) of his old pictures and taught him what's important for taking good pictures for insta 😉 He's working on his own website right now, so I'm sure you'll here a lot more about him – or us – in the future 🙂
I have to admit, I've never been a big fan of bloggers who have a 'photographer boyfriend' or who spent most of their time with their partner – and now? To be honest, I loved how Daniel took pictures of me and how easy it felt and I admit, that you have a different chemistry with your partner, than your best friend or just a random photographer. As much as I had to smile about myself in Sydney every now and then (when I caught myself thinking about how much I enjoy spending time just with him and 'working' with him on my blog), I don't think I'll ever become one of those girls that will abandon her friends for her boyfriend. I just love when every person does their own thing and still finds quality time for the relationship. Nevertheless, I could get used to him taking my blog pictures in the future 🙂
I honestly had the best time ever in Sydney and I enjoyed every minute of it – and I'm sure there will be a lot more in the future 🙂 You can also just read about my first Sydney Post here for now. I'm also starting a new interview series on my English YouTube Channel soon and my first video will be with Daniel so I'll let you know once I edited it 🙂 We're also working on a podcast together so you'll hear a lot more about us in the future..
But for now I have these great pictures and a new outfit post for you 🙂 The striped blouse I'm wearing is from Chicwish. It's one of my favorite affordable online shops from Asia! They ship world wide and the quality is the same like Zara or Mango. I know that some people are always scared to buy from Asian online stores because of sizes and taxes, but so far I've never had a problem and you can always return your order as well! I've been ordering outfits and clothes from Chicwish since I first heard about them when I was still studying in Munich years ago. The pink striped dress I was wearing in Dallas for the Luisa Via Roma brunch was from Chicwish as well or my fringed white shorts that I wore for Coachella – same thing! One of my favorite new items from the shop are this blue and white blouse and my white laced up blouse that I've been wearing the past few days on my instagram and snapchat 🙂
Another thing I really like about Chicwish is, that they get new things every week or even day, but the also keep their best sellers in stock! The white fringe pants, for example, are old – I got them last year or even the year before, but you can still buy them online! I think that's such a cool concept to have a few key pieces that never run out of style. Have you ever ordered at Chicwish? Let me know what you think about my outfit!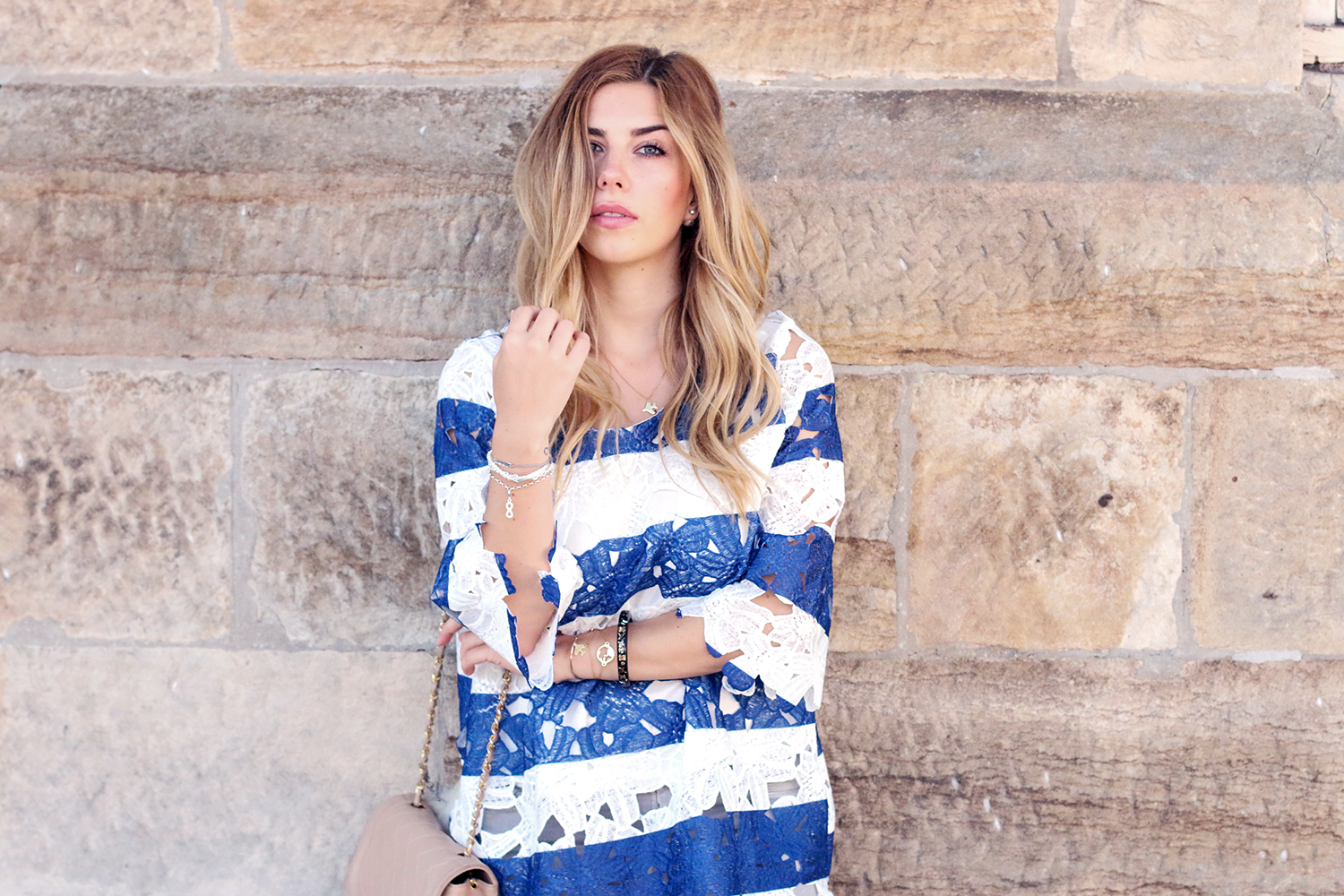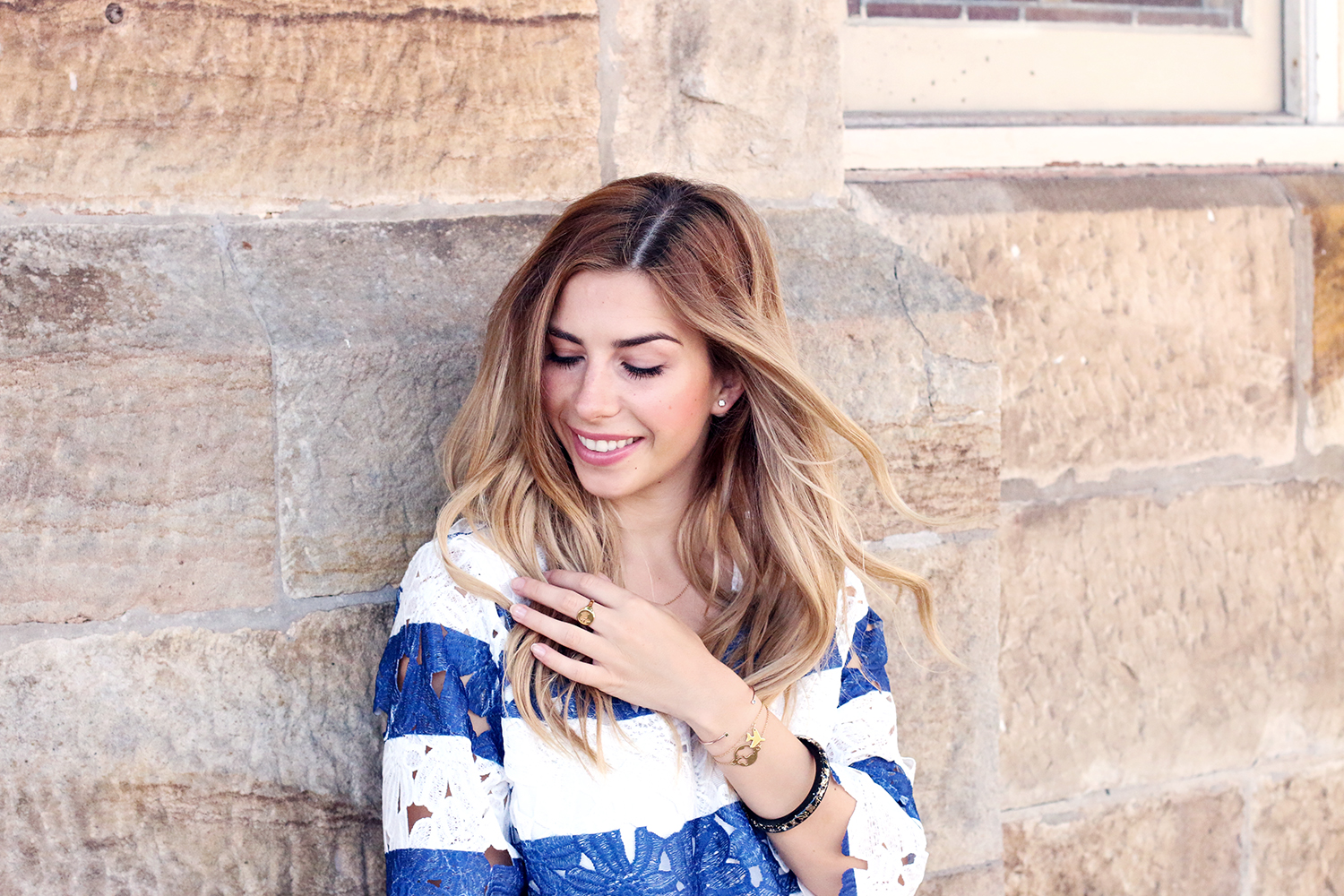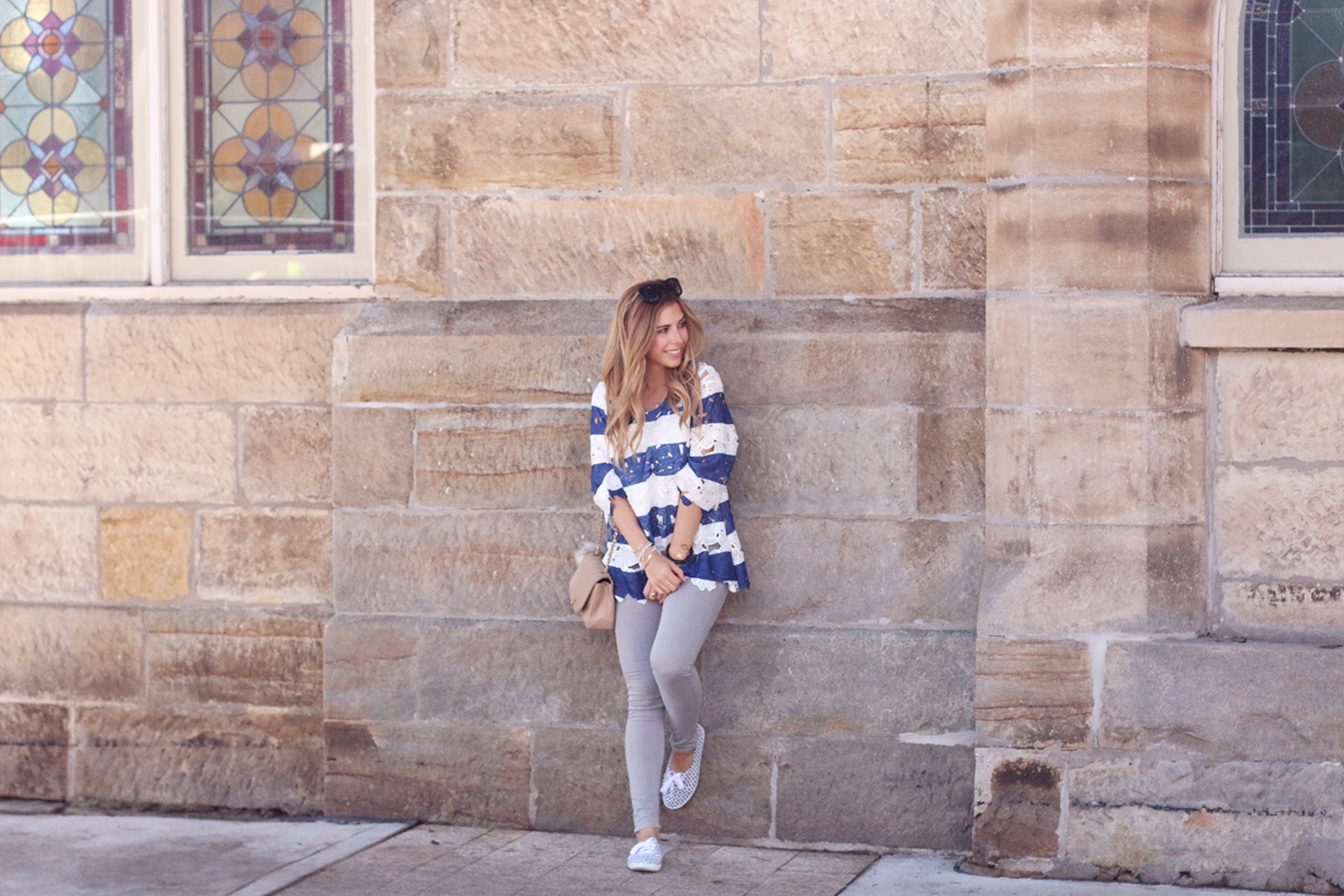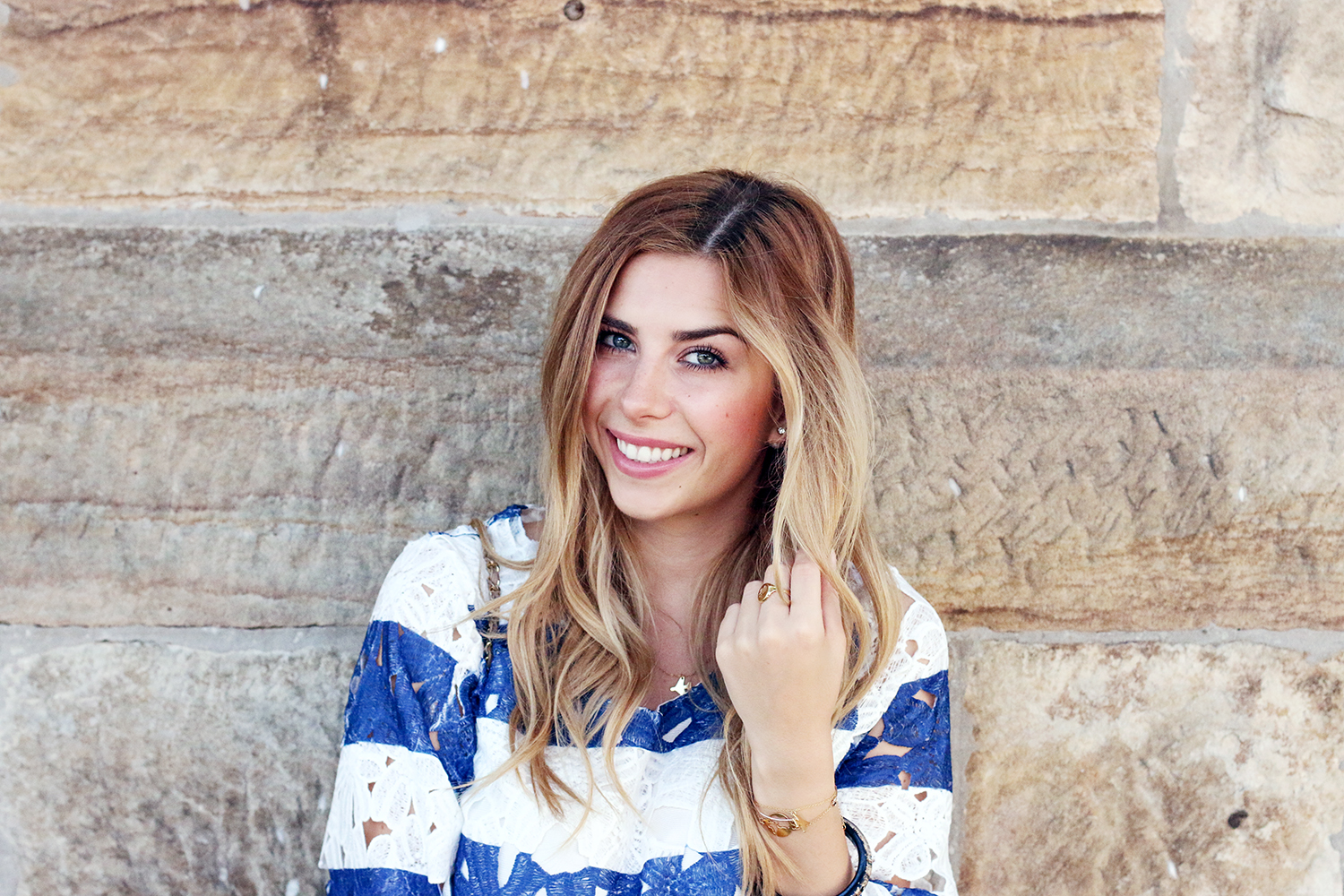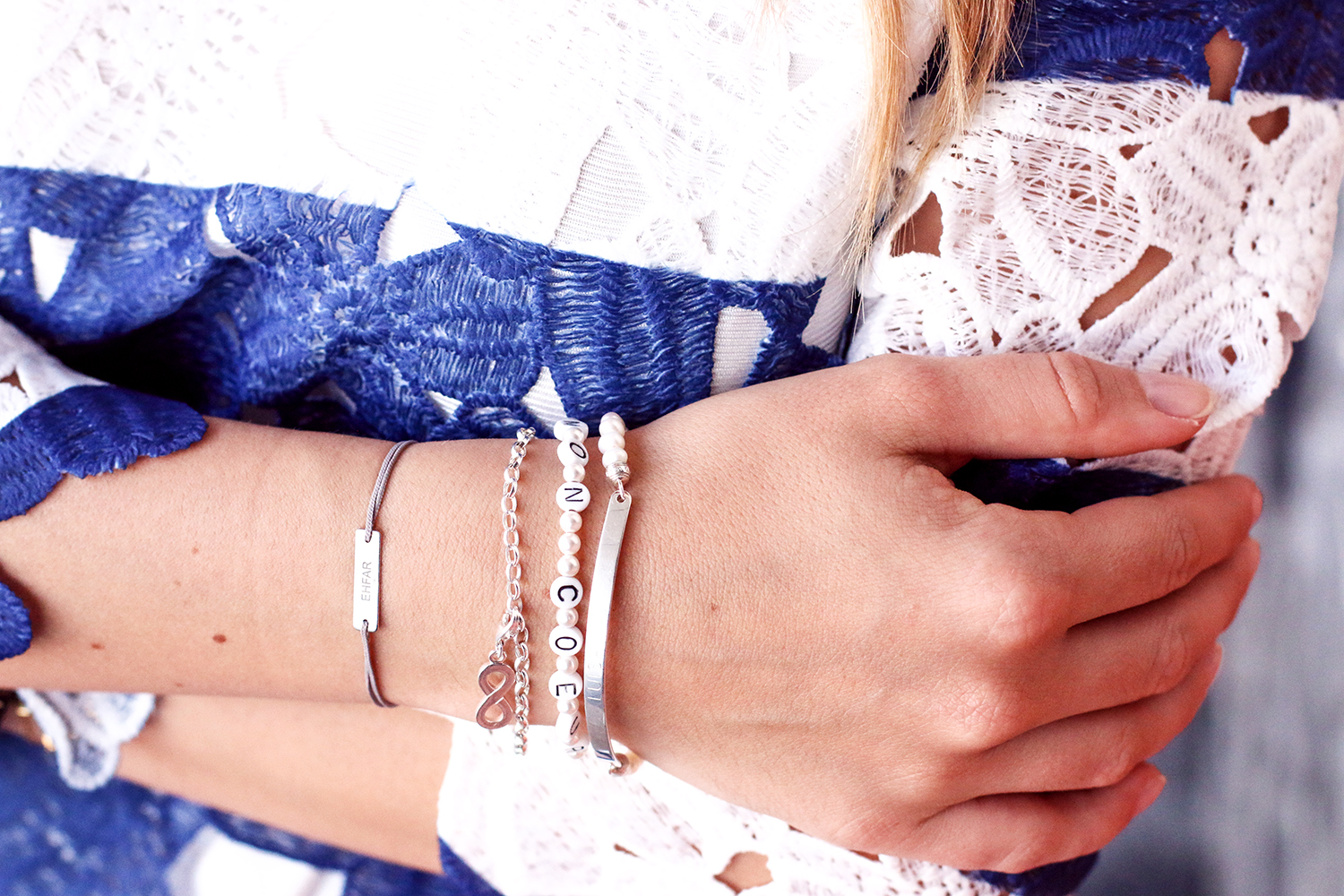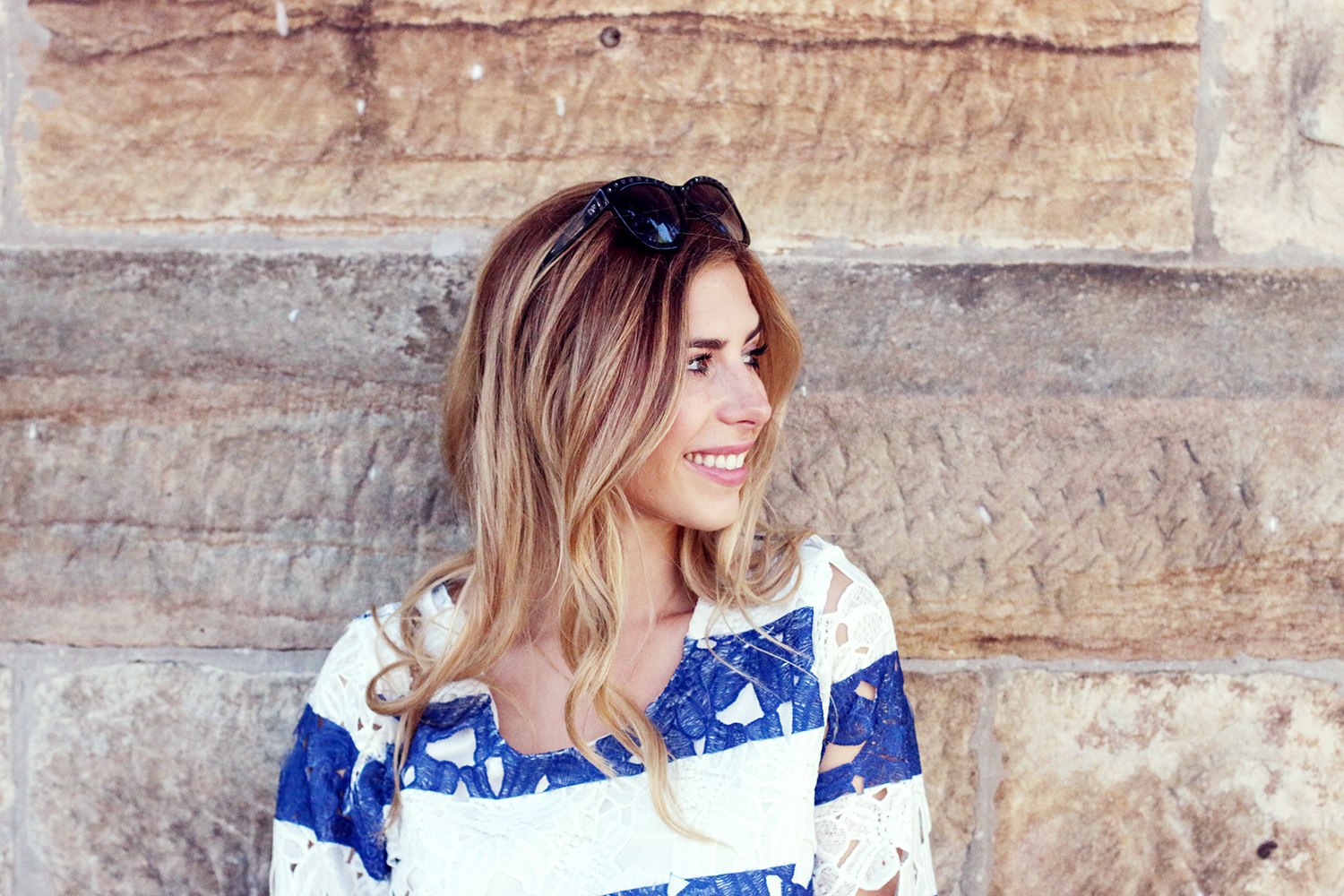 – in collaboration with chicwish –
Outfit Details:
Blouse: Chicwish | grey jeans: Mango |shoes: H&M | bag: Vintage Chanel, similar bag | airplane necklace: Luísa Lión x Stilnest | airplane bracelet | world map bracelet | world map ring |engraved bracelet: ANNA IJ