Hey there my lovly Fashionistas,
you can't believe how relieved I am it's I'm DONE WITH STUDYING and all my exams (4 last week) are FINALLY OVER!! Gosh this feels so good I got my life back 😉
I swear now that I have holidays I'm gonna post a lot more frequently for you guys I always feel so bad not posting for two weeks but the past couple weeeks have just been insanly stressfull and full of exams, papers and boring stuff.
So last weekend I escaped for a couple of hours from my education and communication books and met with Christian alias "The Styleograph" from Berlin to show him around Munich and take some Street-Style pictures.
"Unfortunatly" there weren't many stylish or intersting ppl in Munich so Christian had to shoot ME instead 😉 Haha na jk but he took some amazing pictures I think and I finally have some new Outfit Pictures to show you guys.


Tell me what you think!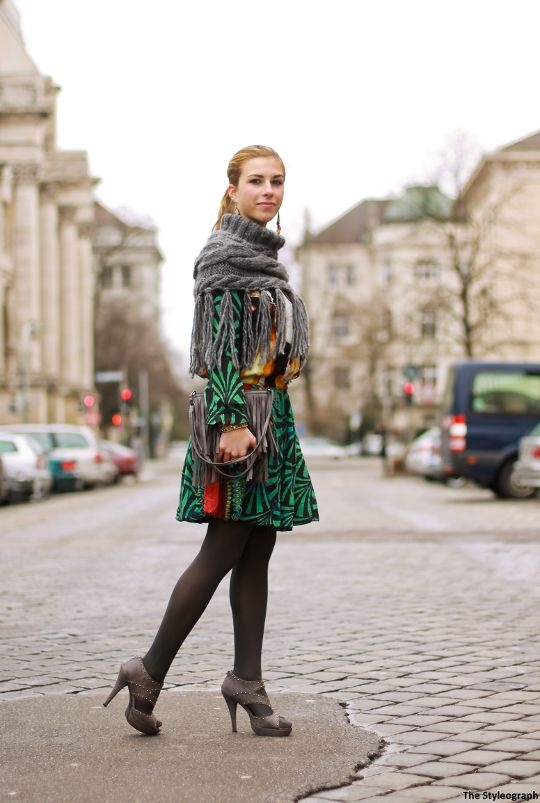 Akademiestraße (Siegestor) München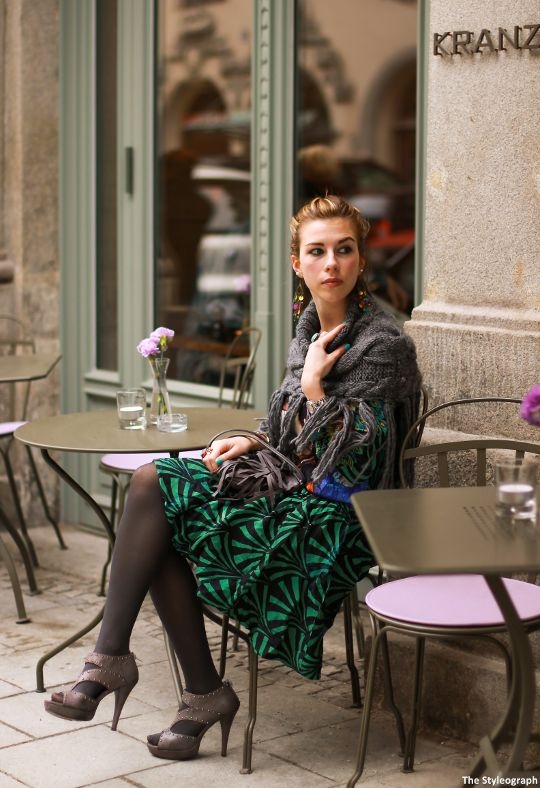 Cafe Kranz, Glockenbachviertel
Ludwigstraße / LMU München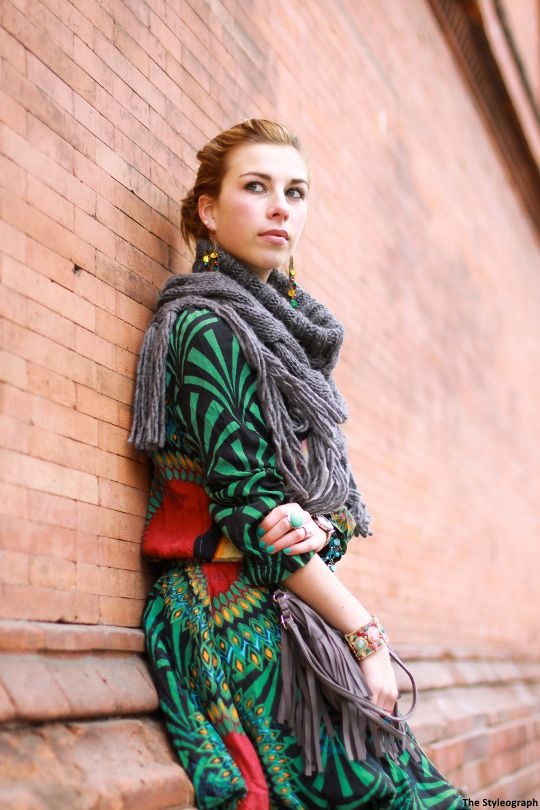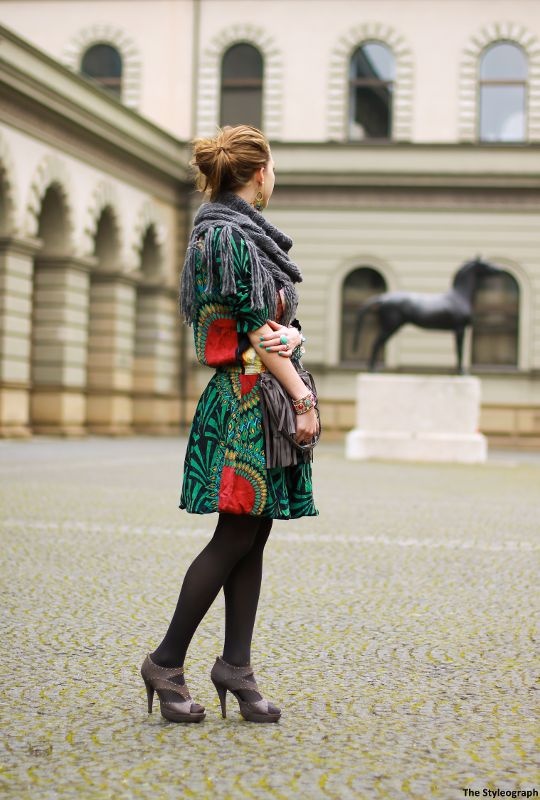 Schönfeldstraße / Platz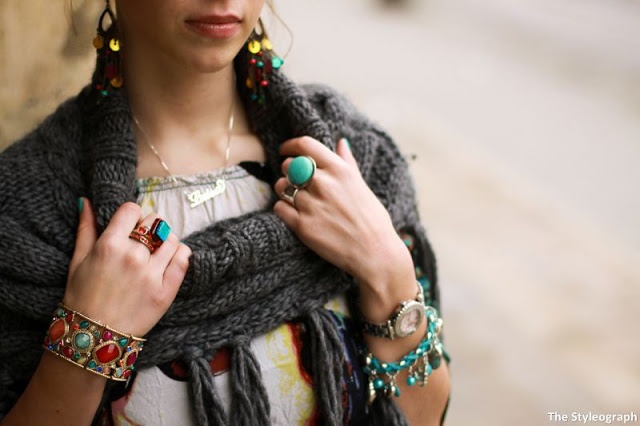 necklace: meinenamenskette / watch: Guess / Bracelets: H&M, NY / Rings: Paris, Peru, H&M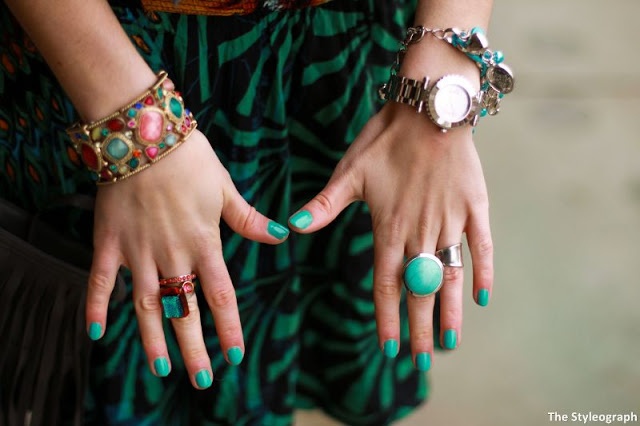 I FINALLY found this turquise nail polish from H&M they got it back in store I was honestly searching the entire internet for weeks for this colour 😉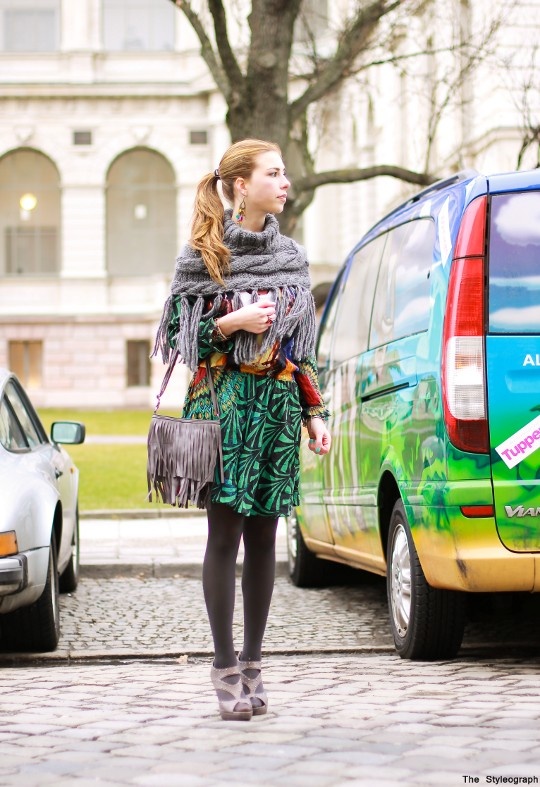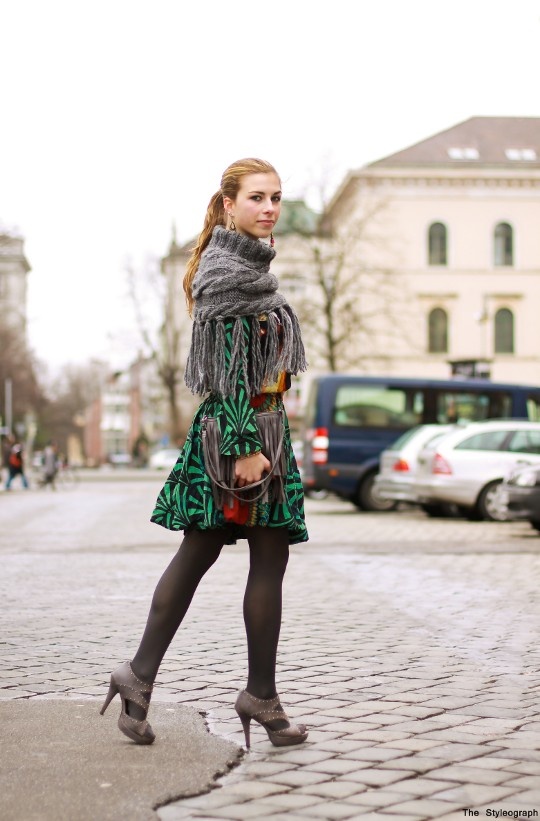 I WAS WEARING:

dress: Desigual
Loop-Scarf: Promod
High Heels: Fashion Club (Munich)
grey tights: Falke
bag: H&M
watch: Guess Swiss Made
Meine Lieben Fashionistas,
endlich bin ich durch mit meinen ganzen Klausuren und Hausarbeiten und dem ganzen Lernstress!! Ihr glaubt gar nicht wie froh ich bin und wie sehr ich mich auf meinen Urlaub (Beirut / Libanon, Syrien, Jordanien) freue!! Ich brauch echt mal wieder Sonne also falls wer von euch schon mal in mittleren Osten war sagt Bescheid 🙂
Letzte Woche habe ich mich mal zwi Stunden vom Lernen befreit und mich mit dem lieben Christian von "The Styleograph" getroffen. Er hat ein paar super Bilder geschossen und ich war super froh mal vom Lernen wegzukommen und ihn etwas durch München zu führen. Im Endeffekt sind die oben gezeigten Bilder entstanden.
Was meint ihr?