Two weeks ago I drove to Berlin to visit one of my best friends after she came back from her "around-the-world-trip"and since I'm not that often in Munich I was really excited to meet some of my lovly blogger-friends that I already met for Fashion Week last year in Summer.
During the day I had a businesslunch with a befriended Star-Architect in the Axel-Springer Passage so I chose something really basic, still classy and because I'm totally on a "Hat-Trip" right now I just had to wear my new brown hat from my last shopping trip. Also it was the first time I wore my brown studded Heels that I bought last year in Paris. Do you like this outfit? I never thought I would wear heels with stockings but let's face it: Even though it was pretty sunny that day it was still freezin cold.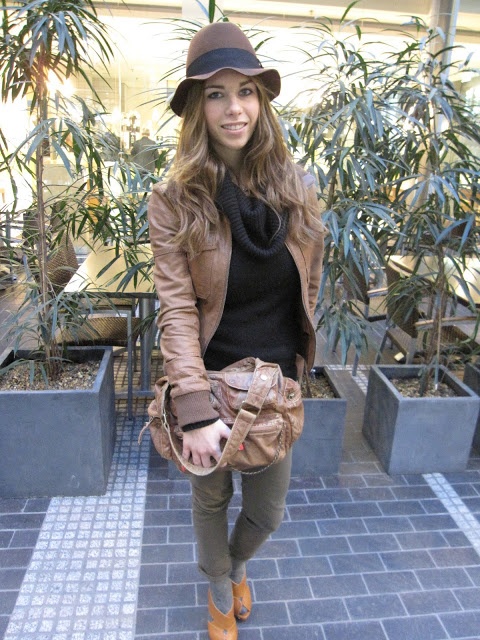 I also signed up on chicisimo and lookbook and fashionfreax so show some support and "Klick" "hype" and "love" 😉
Later that day I met with my lovly Blogger Ladies Özi and Leni for some Sushi in Kreuzberg and a cherry Shi-Sha 😉 I don't smoke cigarettes but somehow I love smoking Shi Sha and we had such a good time in that cozy lounge. Gossipping about other Blogs and Blogger, Styles, Fashion, Make-Up and all these Topic that you can only talk to bloggers about because your "normal" friends just look at you like you're CRAZY and don't have any clue which all these "salads, scrapbooks, fashion-shows and DIYs" are 😉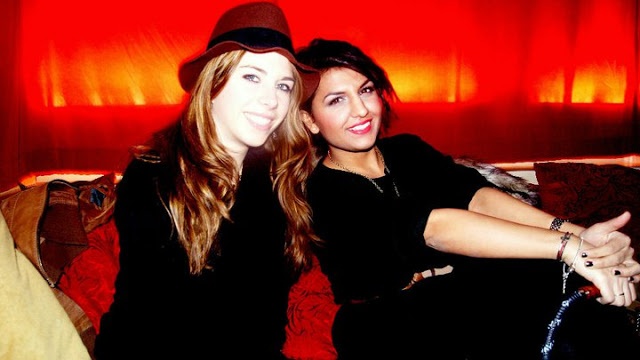 Luisa alias the ghost and Özi alias the Shi-Sha Queen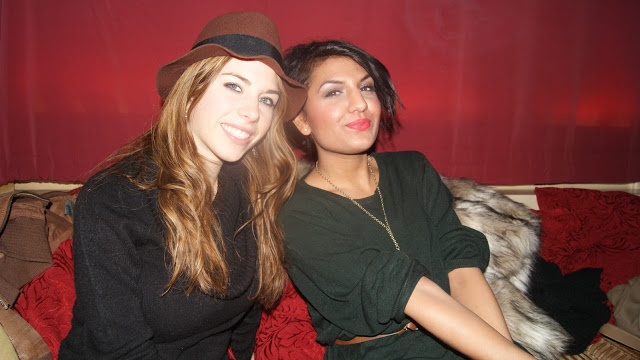 I wish I could see these girls more often! Such a fun night!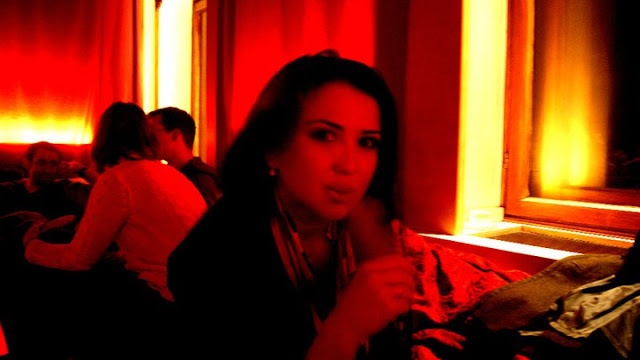 Leni: "Smokin Hot" 😉
We also tried to take some nice street-pictures but somehow we couldn't handle Leni's Cam 😉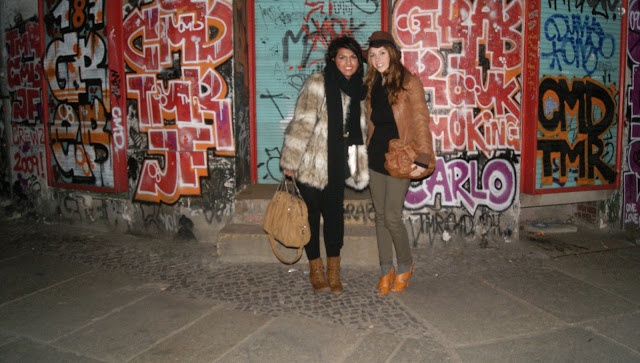 This IS Berlin 🙂 Love the Graffitti Wall (and us) 😉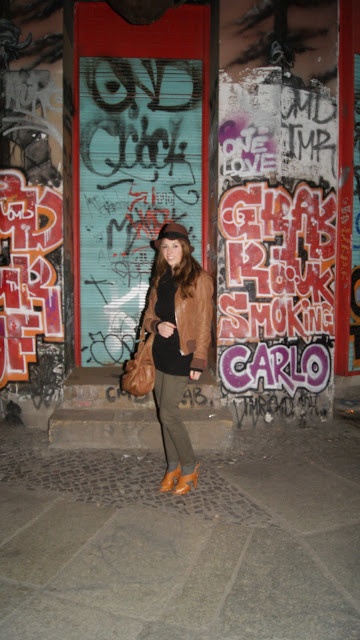 Hat (new!), Sweater: H&M / Jacket: Vero Moda / Bag: Target, FL / Pants: Zara / Shoes: Paris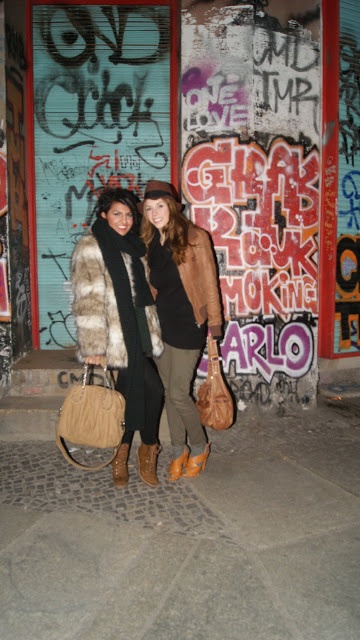 Unfortunatly I don't have a picture with Leni on it so here we are again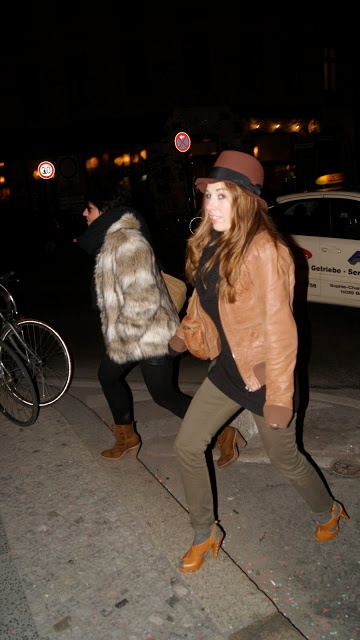 Pappparrazzi!? 😉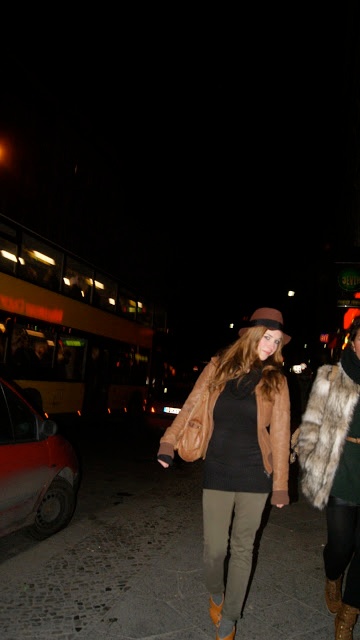 If some of you are wondering who these beautiful Berlin Girls are and if you don't know their Blogs already you'll soon find out 😉
There is MUCH more to come and some pretty cool project was starting a day later with another (Blogger) Friend from Berlin so stay tuned and keeo guessing 🙂
♥ ♥ ♥
Ps: For more updates and more news follow me on Facebook and Twitter